Stream: Boston 5-piece Noise Makers ANEURYSM New Album
---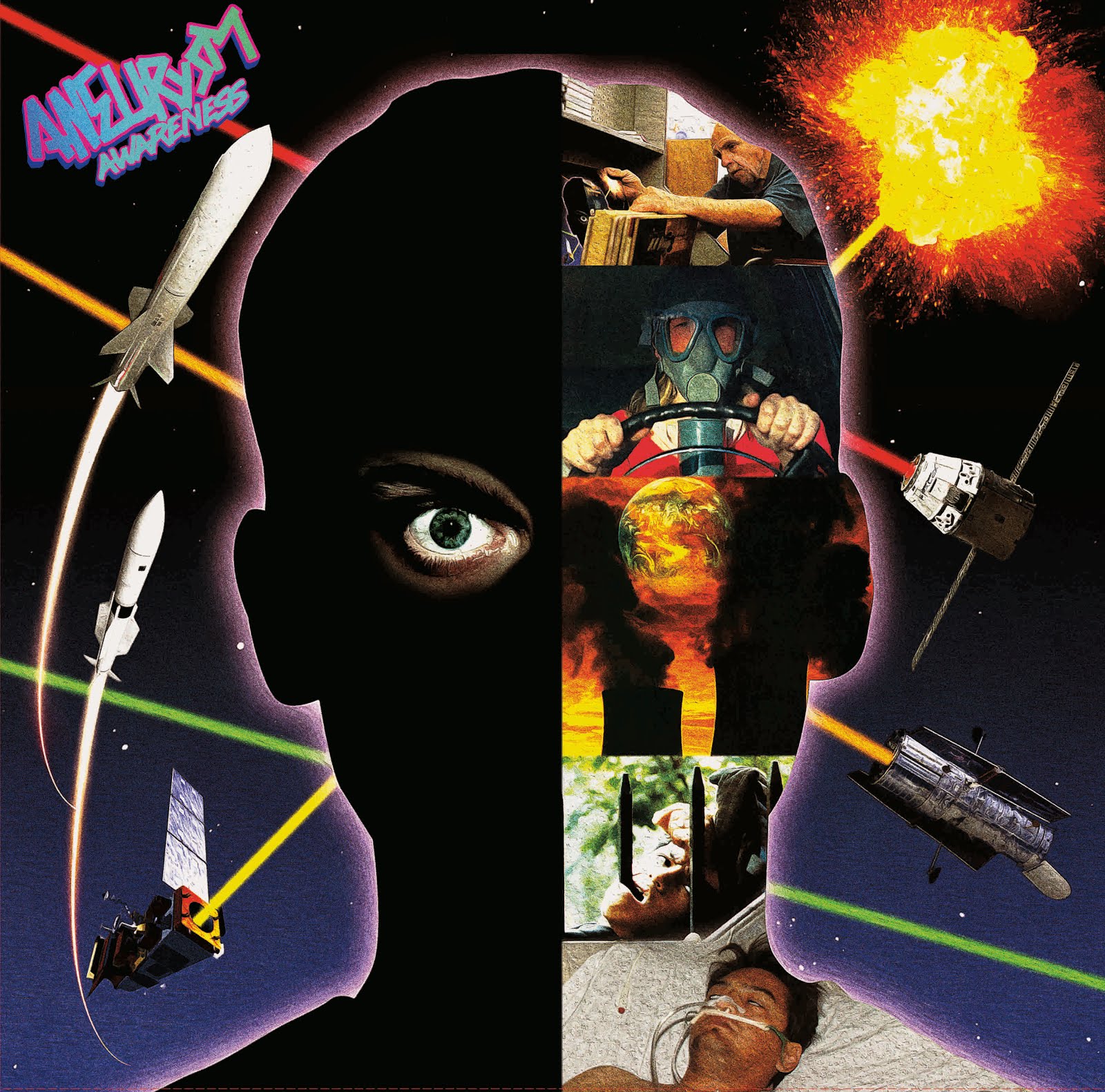 After three seven-inches and roughly 200 shows, the Boston 5-piece ANEURYSM has finally immortalized their sound and spirit in full-length fashion. Recorded at GodCity Studios in Salem, MA, by Chris Johnson (bassist of Deafheaven and Doomriders), Awareness is ten tracks' worth of swaggering, melodic, noise-rock that charges forward through the same sewers as Nirvana, Unsane, and Turbonegro.
Burly drums and distorted bass pound out frantic punk rock rhythms, as dual guitars weave ragged blankets of noisy melody. Vocalist Michael McGee (who spent much of the '00s fronting noise-core blasters the_Network) snarls, screams and croons, with lyrics that are raw and poetic – world-weary reflections on sex, drugs, cops, death, and rock n' roll.
ANEURYSM have perfected that balance on Awareness, an album that rages wildly with a sneer on its face, yet also melts the heart. Awareness was mastered by Will Killingsworth (The Body, Magrudergrind). The artwork and layout were created by Mark McCoy, whose work has graced the covers of albums by Pig Destroyer and Full of Hell.
Snag the album digitally here, CD here, and "crown yellow" vinyl via Tor Johnson Records and a limited-to-50 "creamsicle" color variant on Constant Disappointment Records here.
ANEURYSM tour dates:
Feb 11 – Memphis, TN @ Hi-Tone
Feb 13 – Raleigh, NC @ Slim's
Feb 16 – Waterbury, CT @ Brooklyn Cafe
Feb 17 – Providence, RI @ The Dusk