Marketplace: Music and Movies For $3 or less!
---
Skip the cup of coffee and download something cool this morning.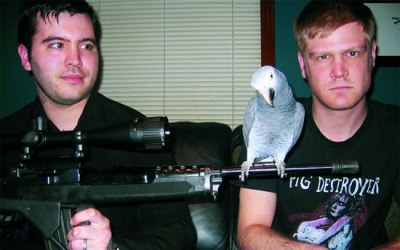 HATEBEAK is a death metal band, formed by Blake Harrison (Pig Destroyer) and Mark Sloan, featuring Waldo, a Congo African grey parrot. HATEBEAK is the only band to have an avian vocalist. They never tour so as to not torture the bird.
In October 2018 HATEBEAK announced a new EP entitled Birdhouse by the Cemetery to be released as a split 12″ with guinea pig fronted outfit BOAR GLUE via Puppy Mill Recordings.
BOAR GLUE is project created by thunder god Richard Christy (Charred Walls of the Damned, ex-Death, ex-Iced Earth). While Christy handles all of the instruments, three guniea pigs front the collective. Tico is on lead vocals with Taco and Sugar lending supporting vocals (as well as Christy).
Both bands (Hatebeak here & Boar Glue here) have the split available digitally for $1.99, with a very limited pressing on vinyl.
---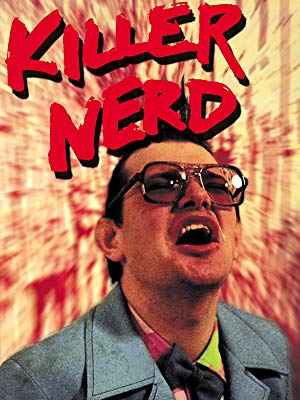 The Troma Team is proud to present Killer Nerd (1991, Horror/Comedy), a film that stands up for the little guy. It's every jock's greatest fear; the nerd you teased in high school is back for REVENGE! Harold Kunkle is that nerd. Teased and taunted by even the paper-girl, he is pushed beyond his meek limits. Harold becomes a killer nerd! You'll be in shock when you take witness to Killer Nerd's bizarre and horrifying ritual of retribution. You'll be amazed at how a man so dorky could embark on such an orgy of gore. With effects and intensity rivaling that of Taxi Driver and Troma's Fatty Drives the Bus, you'll be at the edge of your seat… in fear. Starring MTV personality and real-life nerd Toby Radloff, and the stunning Heidi Lohr in her debut performance! This movie is sure to please anyone who has ever been pushed too far.
Download the flick direct from Troma Entertainment for $1.99 here.
---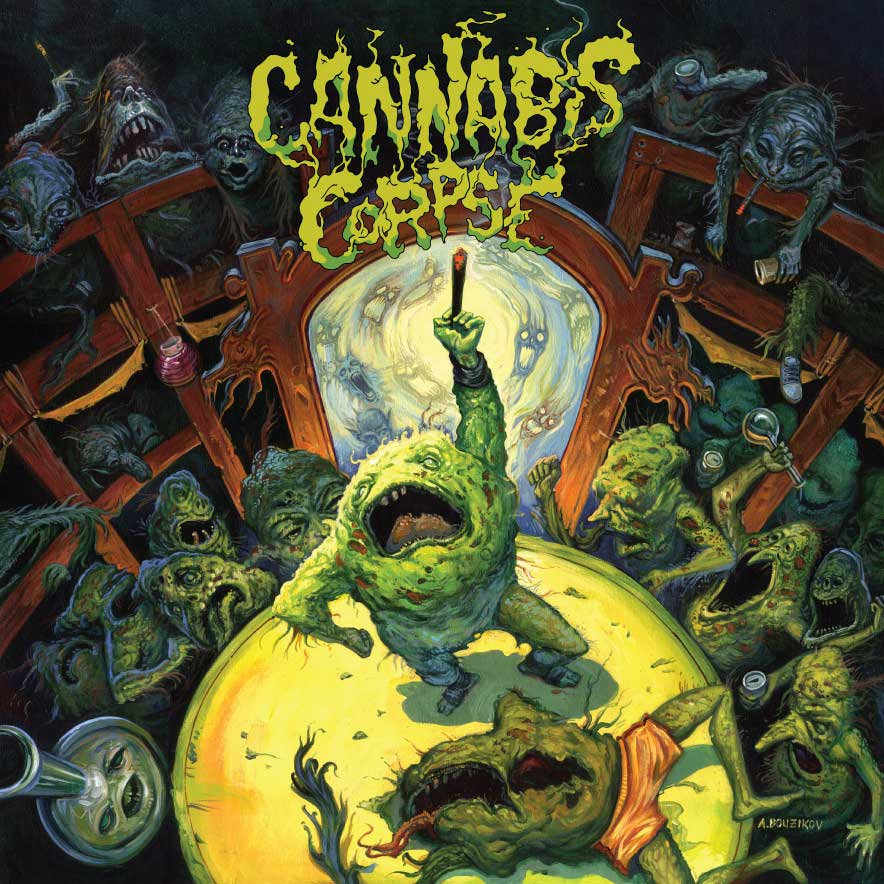 Formed in Richmond, Virginia in 2006, CANNABIS CORPSE is a marijuana-themed death metal band.  A year after their second full-length album, 2008's Tube of the Resinated, the group offered The Weeding, four tracks that are sure to get even the most jaded headbanger out there high as shit.
Returning members Landphil (Municipal Waste) on Bass, Weedgrinder (Battlemaster) on the mic, Nickropolis (Parasytic) on guitar and Hallhammer on drums never stop their relentless assault of real deal no bullshit death metal that will take you into the darkest corners of their twisted stoner imaginations.
Recorded in their hometown of Richmond, VA @ H.M.C. Studios by Clay Wray and mastered at by Dan Randall at Mammoth Sound (Ghoul, Impaled) The Weeding is the next step in complete pot lobotomy. Featuring insane cover art by one of the sickest artists in the metal underground, Andrei Bouzikov (Municipal Waste, Skeleton Witch), the package is complete.
Tankcrimes Records released the EP in October 2009 on 12″, CD, and "Die Hard Pro Stoner" edition, but if you were late on this, you can still snag the digital copy for $3.