Music Video Roundup: NOTHING, LENG TCH'E, REVOCATION, CKY
---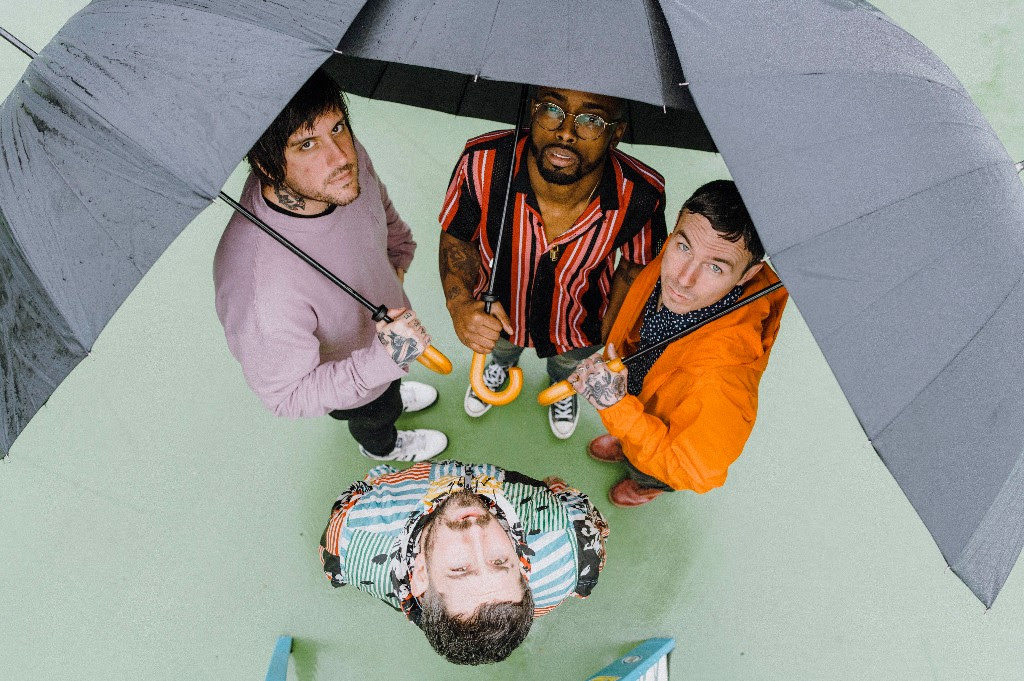 NOTHING reveal their stunning video for "Blue Line Baby", the second single from the band's third album, Dance On The Blacktop. The song tells a story of the Kensington/Frankford section of North Philadelphia in the early 1990's, amidst its full blown opioid outbreak, using street names and landmarks as the stories protagonists.
With the help of Mark McCoy, frontman Domenic Palermo decided to tell the story of the song's heroine Cambria, through the eyes of Shakespeare's timeless tale, Ophelia using the Sir John Everett Millais painting as the base. Palermo then brought in visionary projection company, Klip Collective led by Ricardo Rivera whom would take the director's seat, photographer Bryan Huynh for art direction and stylist Cece Liu. The team wove together an elegant fairy tale of "digital renaissance" as model Sara Skinner treads wearily scene to scene in alluring lights and smoke whilst draped in vintage Maison Margelia.  Palermo explains,
"Looking around at the friends and family that are still around that came from down there, I'll always be touched by what can come out of all that chaos and suffering. Children forced to learn loss early, faced with immeasurable odds and all the while this train continually hovers over your head, taunting you with its irony that there wasn't a way out."
Dance On The Blacktop will be released August 24th via Relapse Records. physically and digitally. NOTHING tour the U.S. this summer with Culture Abuse and just announced a full European and UK fall run.
http://www.bandofnothing.com/
https://nothing.bandcamp.com
https://www.facebook.com/bandofnothing
http://www.instagram.com/bandofnothing
http://www.twitter.com/bandofnothing
---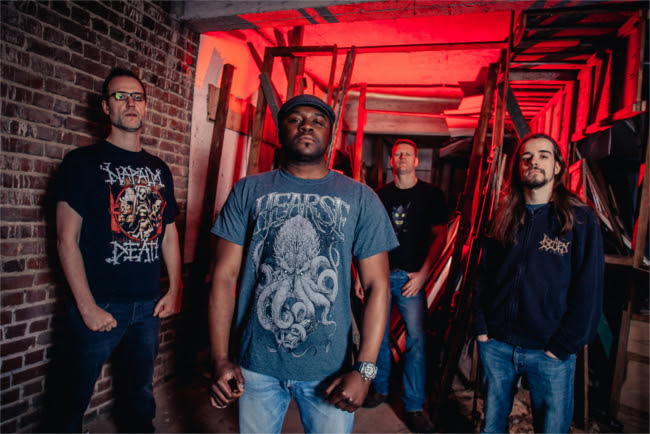 Belgian deathgrinders LENG TCH'E have released a brutal new video for the ripping track "Redundant".  A fixture of the European grindcore scene for 15 years, the band released their sixth album, Razorgrind, last year on Season of Mist.
The new album deploys all the classic hallmarks grindcore: light-speed drumming, rabid vocal barking, and a swarming guitar attack packed into ferocious bursts of aggression. Regarding the track, LENG TCH'E comments:
"'Redundant' has quickly become one of our absolute favorites to play live. So, when the time came to pick the next music video…, the choice was easy. It's brutal and in your face – just like the song!"
LENG TCH'E was originally formed in 2001 by members of Aborted. LENG TCH'E quickly gained a reputation in the underground through their brutal, laser-precise take on genre, describing their chaotic music as "razorgrind"
http://lengtche.net
https://lengtchesom.bandcamp.com
https://www.facebook.com/Lengtche
http://twitter.com/lengtche
---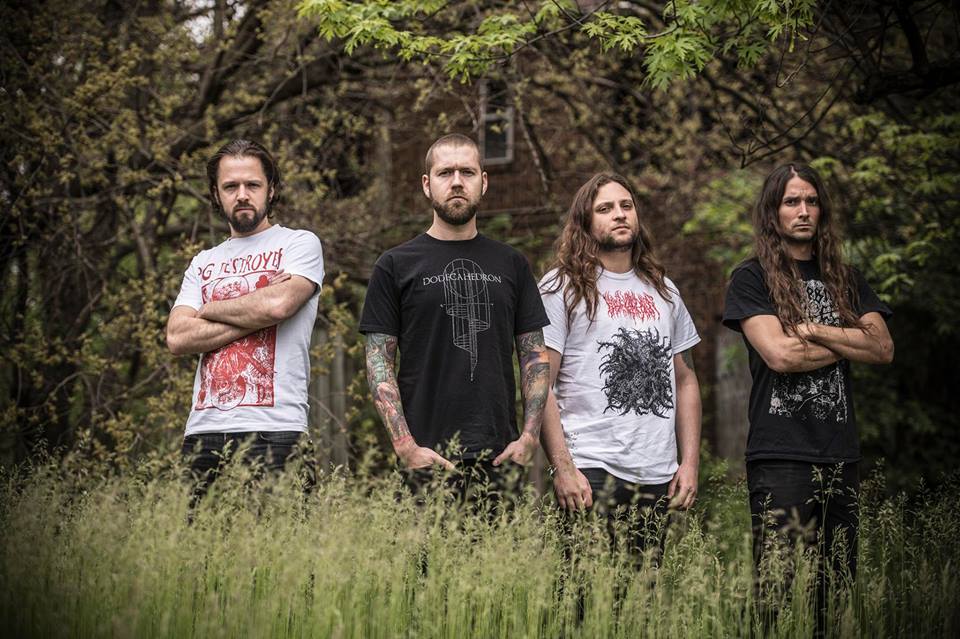 On September 28th, REVOCATION will release their new album, The Outer Ones, via Metal Blade Records. For a preview of their seventh full-length, check out the video for "Of Unworldly Origin," directed by David Brodsky.
The Outer Ones sees REVOCATION pushing both the death metal and progressive elements of their signature sound harder than ever.
http://www.revocationband.com
http://www.facebook.com/revocation
http://www.twitter.com/revocation
http://www.youtube.com/officialrevocation
---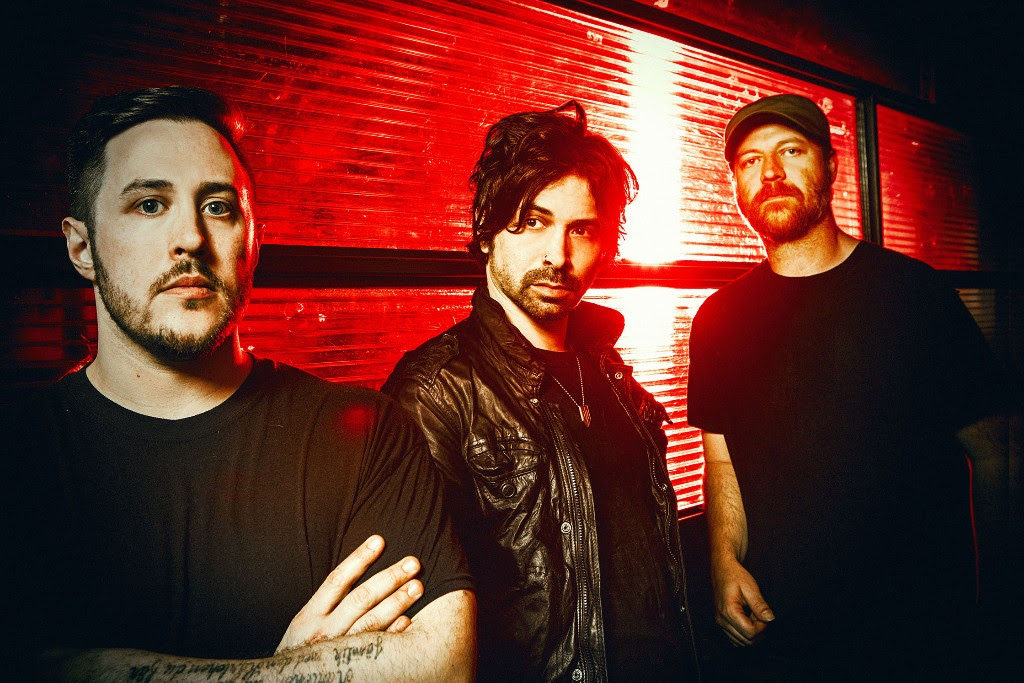 CKY (Chad I Ginsburg, Jess Margera and Matt Deis) have released a brand new music video for their track, "Wiping Off The Dead" from their most recent LP, The Phoenix. Directed by Dave Causa, this is the third music video we've seen from the band off their current release.
CKY released The Phoenix last summer via Entertainment One. The all-new LP is the first release since the band put out Carver City in 2009. Regarding the video drummer Jess Margera says:
"Our good friend Dave Causa filmed us rehearsing for our UK tour last summer and the end result was us making a badass music video,"
CKY is headed back out on the road this summer on a co-headlining run with Slaves and additional support coming from Royal Thunder and Awaken I Am. The band will also be doing highlighted performances on select festival dates such as Lollapalooza, Sturgis bike rally, Psycho Las Vegas, and Blue Ridge Rockfest!
https://www.facebook.com/ckyalliance/
https://twitter.com/ckymusic
https://www.instagram.com/ckymusic/