Tech-Metallers THE SUMMONED to Release 'Sessions'
---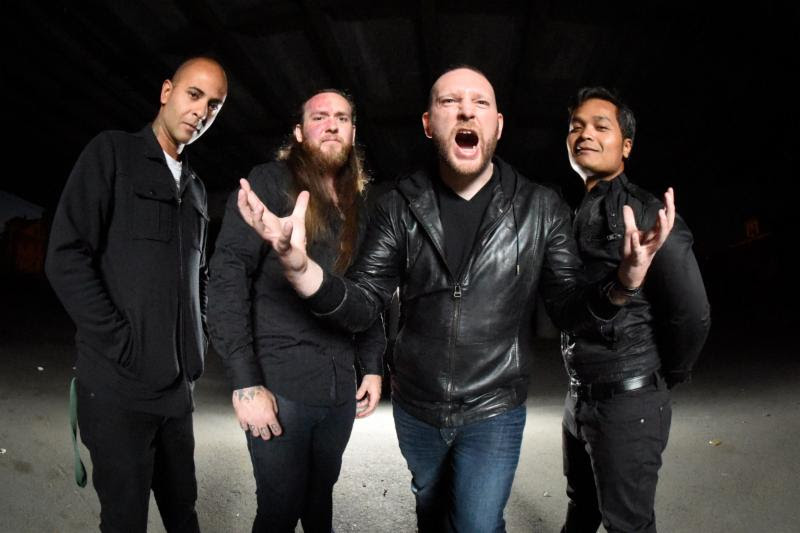 Boston area technical metal quartet THE SUMMONED will release their sophomore full-length, Sessions, on June 16th. A lyric video for album cut "Fractal Patterns" can be seen below. Order a copy here.
Sessions is a concept album about the journey through the mind of a troubled mental patient who is struggling to confront his own personal demons through a series of sessions with a psychiatrist. Each individual song resembles those sessions. Whether they're spastic (to give the feeling of panic the patient is feeling), or offering triggering the epiphany that is his own reality, Sessions is not just an album… it's an experience.
Often compared to a plethora of bands and genres, THE SUMMONED are no strangers to pushing the boundaries of traditional heavy metal. With technical riffs, head bobbing grooves, sing-along choruses, jazzy interludes, and epic solos, there is always something for the discerning listener to grasp, resulting in a sound that will appeal to a variety of fans.
Sessions was produced by THE SUMMONED and Evan Sammons (Last Chance To Reason). The album was engineered, mixed and mastered by Evan Sammons in Belgrade Maine.
[embedyt] http://www.youtube.com/watch?v=-raQGQpKrcM[/embedyt]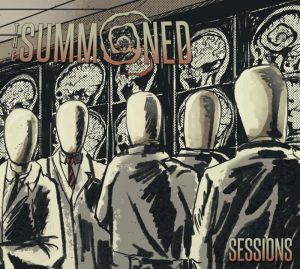 Sessions track list:
1. The Pendulum Swing
2. Faradic
3. Fractal Patterns
4. The Grave Mistake
5. Built of Glass
6. Vertiginous
7. Primogenial Birth
8. Recollection
9. Sator