Retrospective: Remembering Ferret Music
---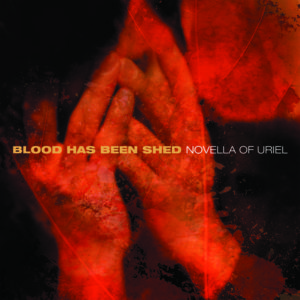 While I was in high school I met another heavy music fellow named Billy in a class we had together. We first bonded over one anothers t-shirts which lead to discussing what CDs we had crammed in our backpacks. At this point in time, I was only aware of the huge mainstream bands such as Metallica, Nine Inch Nails, Deftones, Korn, etc. I wasn't big into music at that point in my life, well, everything was new to me and I was just starting to get into it.
Meeting Billy was a huge turning point, in fact you can trace the very origin of this very website to him. He was the music guy in our little clique, scouring the websites for bands to check out and the latest happenings with bands we liked. One day while hanging out in his room, he was amped on this newer band and was like "you have to listen to this."  It was roughly 2002, KILLSWITCH ENGAGE had just released Alive or Just Breathing and were gaining ground. I could see why he was so ecstatic. It was that afternoon that changed everything for me. What I was hearing got me energized, it touched me emotionally,  it captivated me.
We would pay attention to the label rosters, often leading us to other bands we would like. I assume it was my pals fondness for Roadrunner at the time that led way to KILLSWITCH ENGAGE. It didn't take us long to find that they had another album out, their first offering released two years prior on a label called Ferret Music. What a treasure chest of music that label became to be, enlightening me to bands I still love and listen to today.
[embedyt] http://www.youtube.com/watch?v=pYHLjCk39M4[/embedyt]
Do you remember the first time you heard A LIFE ONCE LOST? Blew you away, right?  Novella Of Uriel by BLOOD HAS BEEN SHED was unlike anything I had heard at the time. Ferret Music opened the doors for me in terms of different styles of music and are partly responsible for turning me on to hardcore, introducing me to the likes of MADBALL and REMEMBERING NEVER. They were home to IN FLAMES, EVERY TIME I DIE, MISERY SIGNALS, and FULL BLOWN CHAOS as well. If you were a fan of any 'core genre, chances are you had an album from Ferret in your library. Considering they had over 100 releases, which is a feat for any label. If you were into metalcore specifically, this was your favorite label, at least it was for me. While browsing the CDs at Newbury Comics, if I saw that snubbed-nose pistol logo, I would instantly buy it, if I had heard of the band or not. The label simply put out good music. Which at the time, felt like it was catered just to me, and I don't think I'm the only one who felt that way.
The 2000s will forever be known as the Ferret years. From 36 CRAZYFISTS to GWEN STACY, ELYSIA to POISON THE WELL there was always an album from Ferret in rotation. In that decade span, it is impossible for me to count how many concerts I attended, in part, to see bands on their roster. They helped launch the careers of what would become favorite bands of mine (Killswitch Engage), they would get behind albums of bands I love (36 Crazyfists, In Flames) to keep them going and reach new levels of success. Though Ferret Music ended in 2010 when label owners Carl Severson and Paul Conroy left to form Good Fight Entertainment, Ferret will always live on, at least with this fan.
[embedyt] http://www.youtube.com/watch?v=EJojO8gNunI[/embedyt]