Free Download: CONVERGE Covers THE CURE's "Disintegration"
---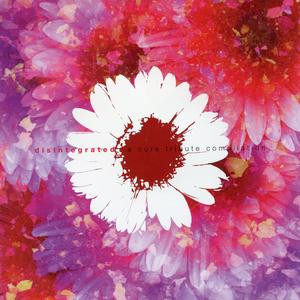 Originally released as part of the Disintegrated: A Tribute to The Cure compilation in 2000, it features almost a dozen hardcore and metalcore bands covering the classic Cure album Disintegration.
CONVERGE gives their rendition of the title track, which has become a favorite by the mathcore giants since first finding out about the cover just last year during the first installment of the Deathwish Fest when the band performed the song live. A solid blend of harsh noise and calmer melody, as well, J Bannon switches back and forth from clean vocals to coarse screams giving the song emotion like never before.
The compilation is out of print and with the original label (Too Damn Hype) defunct, makes this CD quite the rarity. I tried looking, cannot even find a torrent never mind a link to purchase, best bet is to keep an eye on Ebay, Amazon, and Discogs.
Disintegration by The Cure, their eighth studio album, was released in May of 1989 on Fiction Records. Peaking at number 12 on the Billboard 200 chart in the US and number 3 UK. With more than three million copies sold worldwide, it remains The Cure's highest selling record to date.

Disintegrated: A Tribute to The Cure
track list
1. Cave In – "Plainsong"
2. Chimaira – "Fascination Street"
3. Compression – "Prayers For Rain"
4. Another Nothing – "Same Deep Water As You"
5. Neck – "Last Dance"
6. Converge – "Disintegration"
7. Bad Luck Thirteen Riot Extravaganza – "Pictures Of You"
8. Home Thirty Three – "Homesick"
9. Together We Fall – "Untitled"
10. Voice Of Reason – "Lullaby"
11. When Fear And Weapons Meet – "Closedown"