Photos: THE ACACIA STRAIN (Worcester, MA) – 2022/03/04
---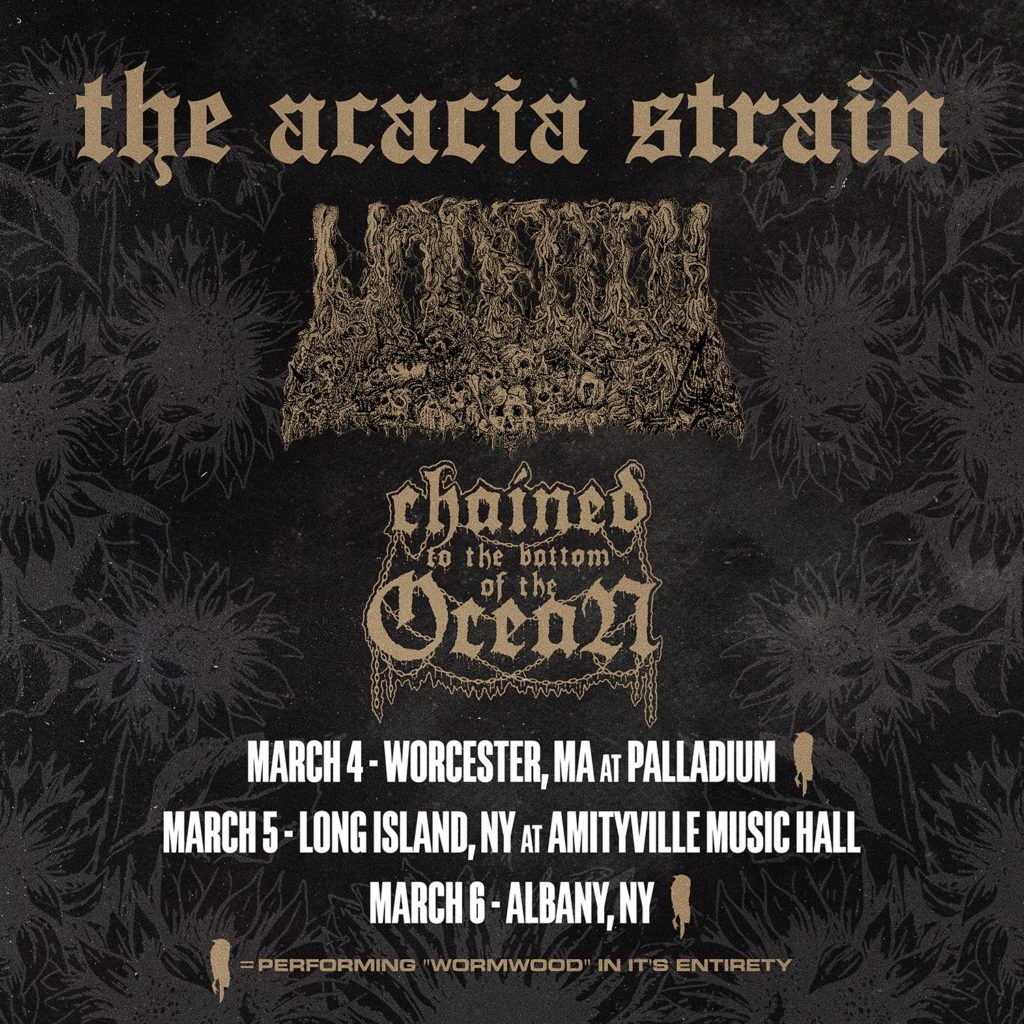 Founded in 2001 by three high school friends, the band's sound, as well as the messages then send, are some of the most crushing and devastating spanning genres of hardcore and metal. As such, THE ACACIA STRAIN engendered diehard fandom within a cult audience and put up unprecedented numbers for an extreme act.
THE ACACIA STRAIN's fifth studio album, Wormwood, was released on July 20, 2010 through Prosthetic Records. It spawned standout tracks "Beast," "Jonestown," and "The Hills Have Eyes" and featured guest appearances by Jamey Jasta of Hatebreed ("The Beast"), Bruce LePage of 100 Demons ("Nightman"), and Kyle Chard of Born Low ("Jonestown"). Wormwood would reach #67 on the US Billboard Top 200 chart. And on this particular night, they would play it in entirety.
More recently, THE ACACIA STRAIN released a series of seven-inch singles throughout 2020 titled D, E, C, A, and Y – ultimately forming a full album titled Slow Decay. Vocalist Vincent Bennett offers:
"I want people to know we're still here. 2021 will be 20 years of The Acacia Strain. We're still making music, growing, doing new things, and encourage others to do the same. We want everyone to be more creative and aware of the way they do things. It's art after all. There's more out there than what's in front of our faces. I've been doing this since I was 19. The band is my life; I'm going to keep pushing."
Photos by bananamasher.
---
THE ACACIA STRAIN:
Website | Bandcamp | Facebook | Instagram | Spotify | Twitter
---
---