HORRENDOUS Complete New Album
---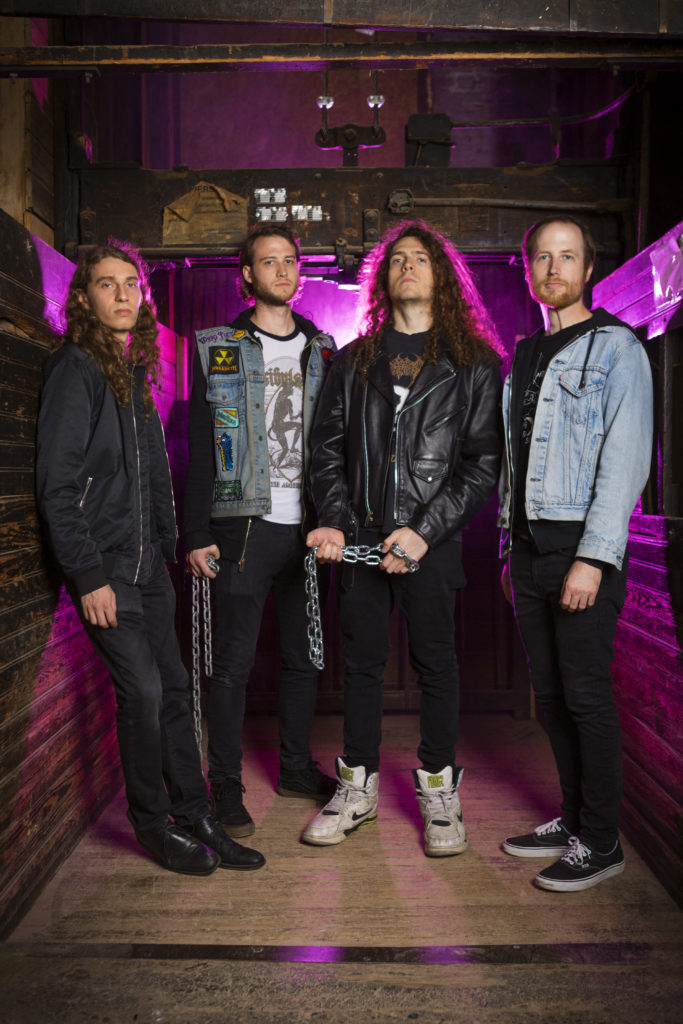 Philadelphia's/Washington, DC's forward-thinking death metal entity HORRENDOUS have completed their forthcoming new album. The band (Damian Herring – Guitar, vocals), Matt Knox – Guitar, Vocals, Jamie Knox – Drums, Alex Kulick – Bass) will release the highly anticipated album through Season of Mist later this year.
The new album was recorded at Herring's Subterranean Watchtower Studios, and follows the release of their critically-acclaimed Anareta. Regarding the new record, the band comments:
"After more than a year of agonizing gestation, we are proud to say that the recording, mixing and mastering of our new album have finally come to a close. Needless to say, we are incredibly proud of our newest creation and are eager to share these twisted soundscapes with you all–our frail utterances in the face of malaise."
HORRENDOUS formed in 2009. The band's three founding members (Damian Herring – guitar, vocals, Matt Knox – guitar, vocals, Jamie Knox – drums), driven by a desire to capture and rekindle the mystique of a bygone era in the history of metal, fused elements from progressive metal, old school death metal, and more, into a cohesive sonic landscape. These initial compositions resulted in the of release their debut full-length The Chills in 2012 via Dark Descent Records.
Following the release of The Chills, HORRENDOUS began to expand upon their traditional death metal leanings, conjuring a bolder, more sophisticated musical approach from a wide-cast net of elements beyond the limitations of any genre. This lead to the back-to-back releases of Ecdysis (2014) and (after relocating to Philadelphia,) Anareta (2015). Each successive record marked a new step in the sonic evolution of the band and carried them further on their adventurous journey of musical awakenings.
horrendous.bandcamp.com
facebook.com/HorrendousDeathMetal
instagram.com/horrendous_official