Audio Triviality XII: May 2018 – Theme: Northeast US
---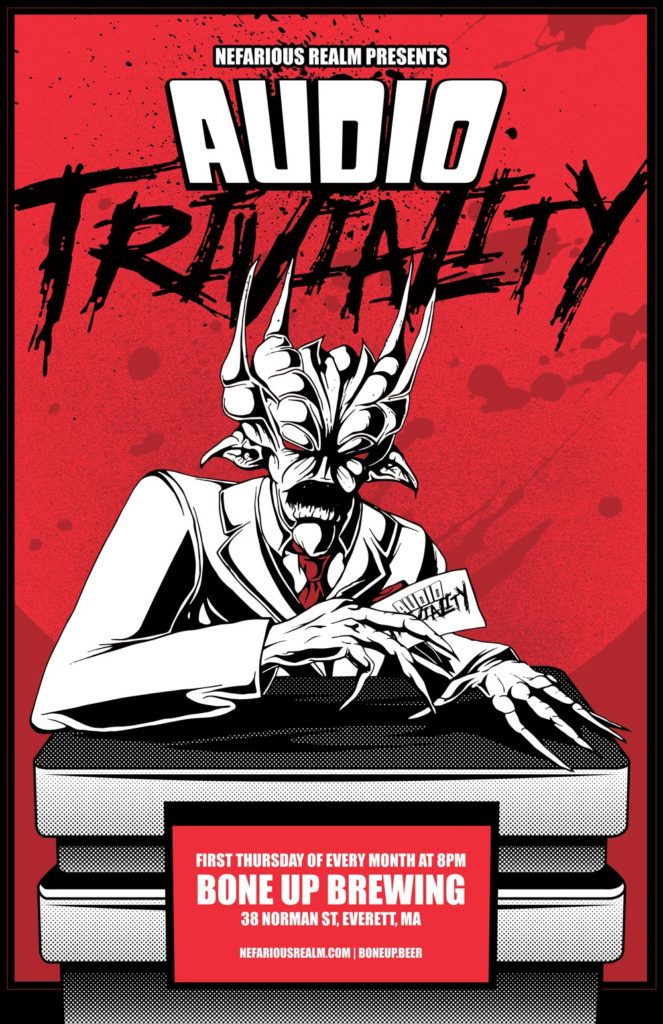 The theme of the twelfth installment of Audio Triviality was bands from the Northeast region of the US, with the questions and music playlist being related bands formed in the area.
Join us at Bone Up Brewing in Everett, MA on the first Thursday of every month for a night of beer and music-themed trivia with a specially curated playlist of tunes.
The questions and the music span mainstream favorites to select B-sides of rock, metal, and punk genres.
Starts at 8pm and you have to be 21+ to enter.
Where: Bone Up Brewing – 38 Norman Street, Everett, MA
When: First Thursday of every month, 8pm
---