Controversial Swedish Band SHINING to Play the US for the First Time
---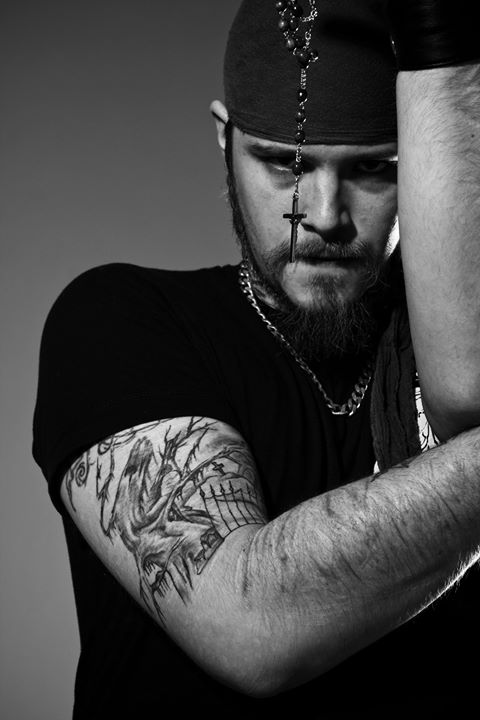 Controversial Swedish metal band SHINING have announced their first-ever U.S. performance. The band will headline the second night of the Anticosmic Music Festival in Providence, RI on July 23rd.
SHINING have announced their first-ever US tour. The tour begins on August 11th in Houston, and sees SHINING performing alongside Belphegor, Origin, and Abigail Williams. A full list of confirmed tour dates can be found below.
SHINING are touring in support of their new album, IX – Everyone, Everything, Everywhere, Ends. The album, released by Season of Mist Records, is out now.
Founded in 1996, SHINING has since earned notoriety within the black metal underground as a result of the band's innovative and ever-evolving sound, in addition to main-man Niklas Kvarforth's frightening and abrasive stage persona. Characterized by Kvarforth's philosophy on suicide, SHINING was originally conceived as a "suicidal black metal" band, inciting violence within their rabid fan-base through the band's provocative lyrics and self-destructive imagery. Refusing to be bound by the confines of the genre, SHINING later expanded their unique approach to songwriting and themes, incorporating melodic death metal passages and dynamic vocals ranges. These new influences developed SHINING into new breed of extreme music players, whose musical prowess continues to tread new ground.
Since formation, SHINING has released nine full-lengths, several splits with the likes of Enslaved, Alfahanne, Funeral Dirge, Mrok, among other plus a few EPs and compilation albums.
SHINING
tour dates:
Jul. 22-23 Providence, RI @ Anticosmic Music Festival
with Belphegor, Origin, Abigail Williams:
Aug. 11 Houston, TX – Scout Bar
Aug. 12 Austin, TX – Dirty Dog
Aug. 13 Ft. Worth, TX – The Rail Club
Aug. 15 Las Vegas, NV – LVCS
Aug. 16 Phoenix, AZ – Joe's Grotto
Aug. 17 San Diego, CA – Brick by Brick
Aug. 18 W. Hollywood, CA – The Whisky
Aug. 19 Oakland, CA – Oakland Metro
Aug. 20 Portland, OR – Star Theater
Aug. 21 Vancouver, BC – Rickshaw Theatre
Aug. 22 Seattle, WA – Studio Seven
Aug. 23 Billings, MT – Pub Station *
Aug. 24 Minneapolis, MN – Triple Rock
Aug. 25 Kansas City, MO – The Riot Room
Aug. 26 Cave-in-Rock, IL – Full Metal Assault
Aug. 27 Dayton, OH – Oddbody's
Aug. 28 Chicago, IL – Reggie's
Aug. 29 Toronto, ON – Hard Luck Bar*
Aug. 30 Quebec City, QC – Salle Multi
Aug. 31 New York, NY – Gramercy Theatre
*No Belphegor