Photos: WITHERED (Cambridge, MA) – 2021/12/19
---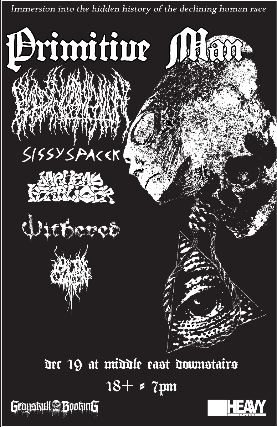 Tortured blackened death metal outfit WITHERED is touring in support of their latest album, Verloren, which was released on June 18, 2021 via Season of Mist Records.
A congruous evolution from albums past, the startling record serves as the most emotional chapter in their career. The quartet wield abyssal passion and pain for a heavy, emotional and volatile exposition of churning, tempestuous metal.
WITHERED's Veloren is a mammoth album with an agonizing, heart-rending sonic arc, undoubtedly their tour-de-force.
---
WITHERED:
Bandcamp | Facebook | Instagram | Spotify | Twitter | YouTube
---
---