Photos: BARONESS (Cambridge, MA) – 2021/12/10
---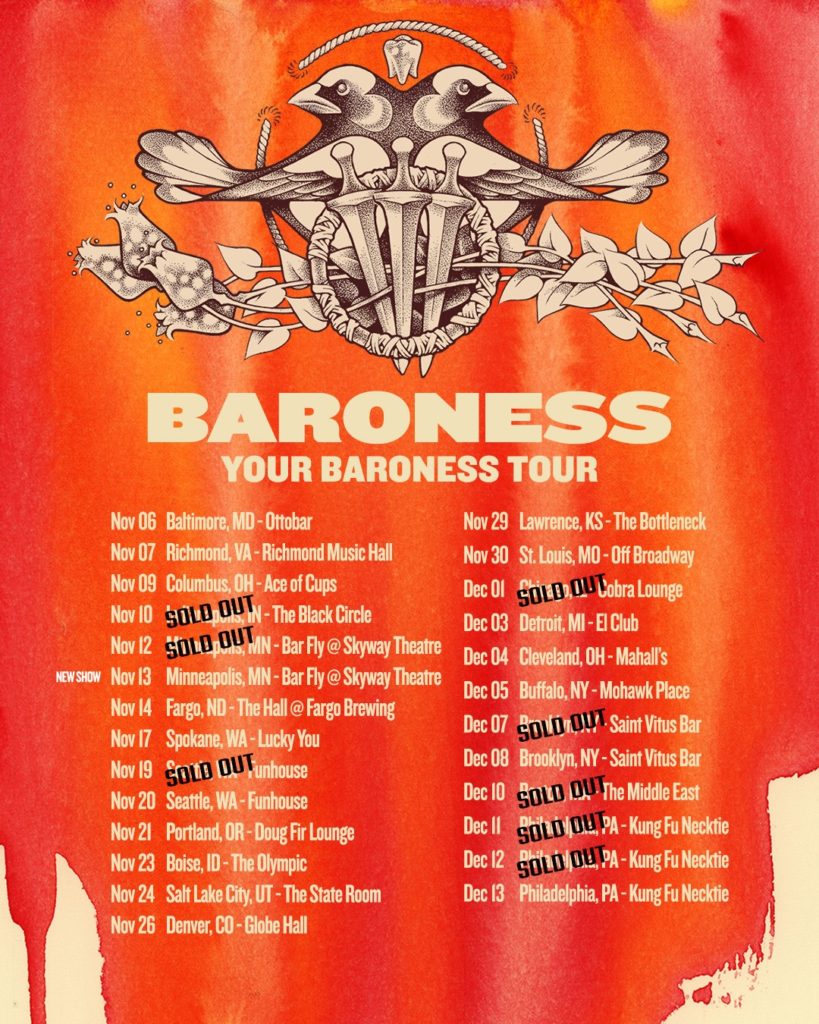 The Philadelphia-meets-New York based band have grown to be one of rock music's most critically-revered as well as one of the most inventive artists of the modern era with each release in their kaleidoscopic canon seeing the band further defining their unique musical vantage point.
Baroness gave fans the power to create their setlist. "Your Baroness – An Intimate Evening with Baroness" ticket purchasers will be provided with a link to cast their vote for the ten songs they want to hear at the show. Baroness's entire catalog will be fair game with no song off limits. Voting will close one week prior to each performance. Baroness vocalist/guitarist John Baizley upon the launch of the tour said:
"I cannot remember any moment in the history of this band where we've been more excited to tour than we are today. In many ways, this upcoming tour feels similar to the very first Baroness tour in 2003: we don't know what to expect, we're through sitting on the sidelines, and we can't wait to climb onstage. During the past two years we've tried to keep ourselves as busy as possible: writing, recording and rehearsing insofar as the pandemic would allow. Throughout that time, one fact has become increasingly clear… We are built as a live/touring band. The most powerful and important aspects of music reveal themselves only through shared experience. There's never been a better time to put the trust and control of our music in your capable hands. Electric or acoustic, sung or screamed, from the EPs to the LPs: we're busy preparing for everything from those 6 or 7 hours of recorded music."
Baroness is John Baizley (vocals/guitar), Gina Gleason (guitar), Nick Jost (bass) and Sebastian Thomson (drums).
---
BARONESS:
Website | Bandcamp | Facebook | Instagram | Spotify | Twitter | YouTube
---
---