Photos: REVOCATION (Worcester, MA) – 2022/02/25
---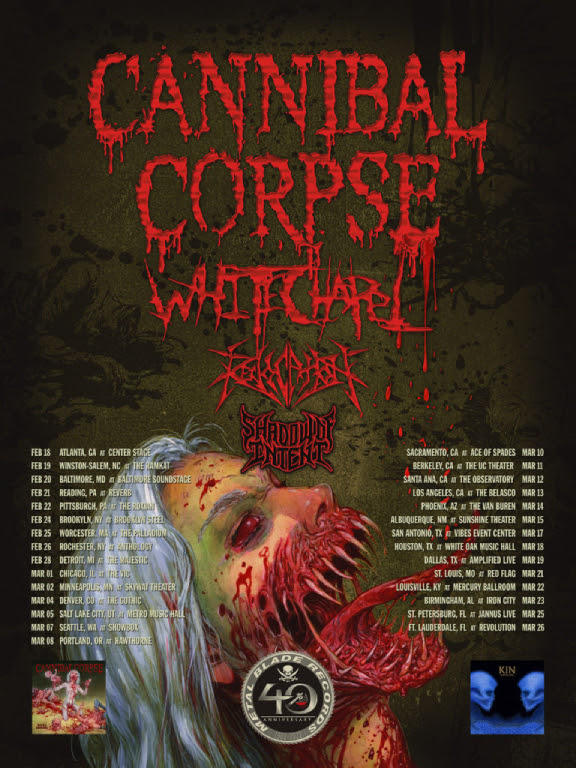 REVOCATION's most recent release, the critically-adored The Outer Ones, is out now via Metal Blade Records. Produced by Zeuss (Rob Zombie, Queensryche, Whitechapel, etc.), The Outer Ones finds REVOCATION pushing both the death metal and progressive elements of their signature sound harder than ever. States vocalist/guitarist Dave Davidson:
"I knew that I wanted to go in a darker direction, and this is our most death metal album to date. Sometimes when death metal bands go down the prog route, they lose some of that edge, but we wanted to keep the aggression at the forefront of what we do while still pushing our boundaries.

The title is my ode to H. P. Lovecraft and the entities of pure cosmic horror that rule that universe he created. Since the new music we were writing was so evil and spacey in sections it seemed to be the right title to fit the overall vibe. But while the lyrical content is largely influenced by such writings, in every allegory there is of course some reflection of the real world, so I enjoy writing in a way that could have one overlaying meaning and then another deeper, symbolic meaning as well."
Rarely does a band step to the forefront of a genre with such purpose and confidence. REVOCATION have moved from relative obscurity to international critical acclaim as one of the brightest hopes for metal. Unforgettable songs bend, stop, twist, and shred at virtuosic levels while exploding with frenetic energy.
Photos by bananamasher.
---
REVOCATION:
Website | Bandcamp | Facebook | Instagram | Spotify | Twitter | YouTube
---
---