Music Video: WORMROT – "Fallen Into Disuse"
---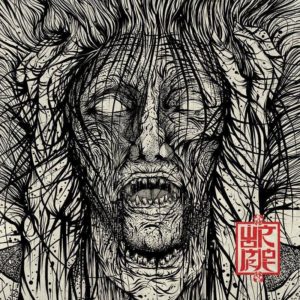 Grindcore outfit WORMROT have just released a brand new music video for the track "Fallen Into Disuse" taken from their forthcoming album Voices which will be released on October 14th 2016 via Earache Records.
It's been five long, long years since the last output from Singapore's finest export WORMROT. Since the band's sophomore masterpiece Dirge was released in 2011, various personal issues for each of the band members have unfortunately meant that the band's hiatus was both necessary and unpreventable. Fear not however – any suggestions that the band may not have the same intensity upon their return are about to be blown away! In fact, it has resulted in primary source material for their most intimate and personal album to date.
Back in 2009, WORMROT's debut album Abuse took some by surprise, not least because it was the first grindcore album released on Earache for some time. All it took was one listen, however, and the reason was clear; here was a band that can comfortably sit alongside the likes of Napalm Death, Terrorizer, Brutal Truth and the rest of the grindcore elite.
Following the departure of founding member Fitri, Voices introduces brand new member Vijesh on drums, who brings a fresh and fitting sound to one of the most original bands the scene has had perhaps since its inception. Combined with Rasyid's godlike grind riffage and Arif's distinct vocals switching effortlessly between deep guttural growls and rasping screams, the band's third full-length goes far beyond expectations from a band that already can seemingly do no wrong. Abuse and Dirge were both critically acclaimed and have already cemented the band's position as one of the most devastating bands on the planet, but in the words of Earache's founder Digby Pearson, "the sheer unhinged ferocity of the new Wormrot album is some proper next level shit!"
[embedyt] http://www.youtube.com/watch?v=o4ze1ven9jw[/embedyt]