Stream: Dark Punk Outfit ALARIC's Long-Anticipated Full-Length
---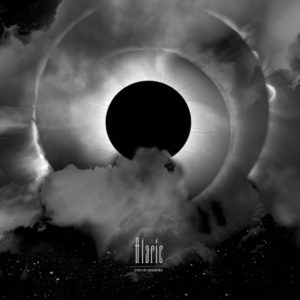 Oakland-based dark punk alchemists, ALARIC, unveil their long-anticipated End Of Mirrors full-length. Set for global release on CD, vinyl, and digital formats via Neurot Recordings, and on cassette via Sentient Ruin Laboratories, the record was captured and mixed by Skot Brown at Kempton House Studios and provides an emotional and deeply physical journey through inky, blackened sonic murk, devoid of all hope. Bearing beautiful artwork by Kevin Gan Yuen.
ALARIC – featuring within its ranks current and former members of Dead And Gone, Pins Of Light, Noothgrush, Hedersleben and UK Subs – began their voyage in 2008 with an eye toward creating moody and compelling music unlike any other. Beginning with influences from such progenitors as Killing Joke and Christian Death to the darkest, heaviest punk bands and the most epic psychedelia, the band has dedicated itself to creating a singularly shadowy electric guitar-driven music. ALARIC's previous releases include a debut single Animal/Shadow Of Life (FYBS/ Buried In Hell Records, 2010), a self-titled LP (20 Buck Spin, 2011) and a split 12″ LP, with Atriarch (20 Buck Spin, 2012).
ALARIC, who recently opened for Neurosis on one of their three special thirtieth anniversary shows in San Francisco in March, will bring their unsettling odes to the stage next month on a near-three-week stretch of live dates still in their plotting stages. Additional live confirmations to be announced in the coming days.

ALARIC
live:
6/15/2016 The Complex – Los Angeles, CA w/ Ides Of Gemini
6/16/2016 TBA – Long Beach, CA
6/17/2016 Womb Room – Las Vegas, NV
6/18/2016 The Quarry – Bisbee, AZ
6/19/2016 Meow Wolf – Santa Fe, NM
6/20/2016 TBA – Austin, TX
6/21/2016 TBA – Houston, TX
6/22/2016 Three Links – Dallas TX w/ Pinkish Black
6/23/2016 TBA – Oklahoma City, OK
6/24/2016 Hi Dive – Denver, CO
6/25/2016 Fraternal Order Of The Eagles Lodge – Ogden, UT
6/26/2016 TBA – Boise, ID
6/27/2016 Highline – Seattle, WA
6/28/2016 Obsidiak – Olympia, WA
6/29/2016 High Water Mark – Portland, OR
6/30/2016 Starline – Sacramento, CA
7/01/2016 Elbo Room – San Francisco, CA