GG ALLIN 'Carnival of Excess' Documentary Now Available
---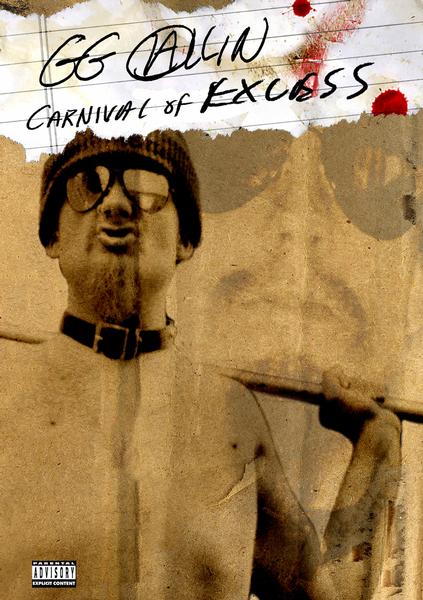 Carnival of Excess provides an insightful look at GG ALLIN at his most candid as he talks about his life, his art and the baggage that accompanies being the Godfather of Scum Rock.
Chock full of interviews, acoustic performances, pictures and music from time spent with GG in Charlotte, NC and Tampa, FL during 1991. No bloodshed or mayhem here, but what is revealed about this notorious legend is just as shocking and brash.
Bonus material includes GG talking candidly about life, death, touring and jail along with unreleased interviews, music videos, acoustic songs and color photographs, much of it seen here for the first time. Available now trough Aggronautix.
While GG ALLIN's antics and outrageous stage behavior, such as defecating onstage and self-mutilation, made him more infamous than his music, he released dozens of releases spanning the rock genre infused with a punk attitude. With lyrics often expressing themes of pedophilia, violence, racism, misogyny, and blasphemy trying to make rock music dangerous again.
[embedyt] http://www.youtube.com/watch?v=E4Q3yrZwzH4[/embedyt]