REPLACIRE Announce East Coast Tour Dates with COGNITIVE
---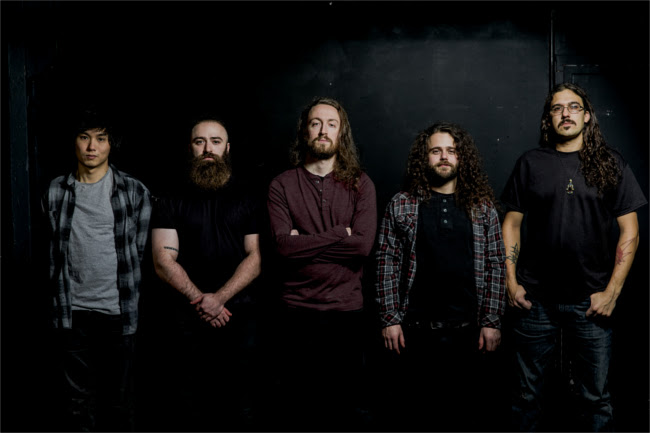 Boston's multi-faceted technical metal band REPLACIRE have announced a Northeast run of dates with New Jersey's COGNITIVE. The run begins on April 11th, and a full list of confirmed tour dates can be found below.
REPLACIRE are touring in support of their newest album, Do Not Deviate, which was released worldwide last March via Season of Mist Records. Regarding the album, REPLACIRE guitarist Eric Alper comments:
"Every note on this record was scrutinized for intent and purpose. This resulted in shorter, heavier songs, but they still retain the density that heavy music fans can appreciate over multiple listens. We would devote entire weeks to writing/arranging. Some songs came together after a couple hours, some took days on end before they were complete. Several songs never made it to the record despite several re-writes. We ended up with an intense record; a weird, cerebral, and crushing metal album that hopefully people will latch onto."
REPLACIRE was founded by guitarist Eric Alper in 2009. The band issued its first material, the self-released full-length album The Human Burden in 2012. The The Human Burden's unique and wide-ranging material was an ambitious statement of intent, and cemented the band a thriving reputation as a must-follow heavy bands in the region.
REPLACIRE w/ Cognitive:
Apr. 11 – Philadelphia, PA @ Kung Fu Necktie
Apr. 12 – Secaucus, NJ @ The Blue Room
Apr. 13 – Cambridge, MA @ Middle East Upstairs
Apr. 14 – Greenfield, MA @ Hawks and Reed Performing Arts Center
Apr. 15 – Brooklyn, NY @ The Kingsland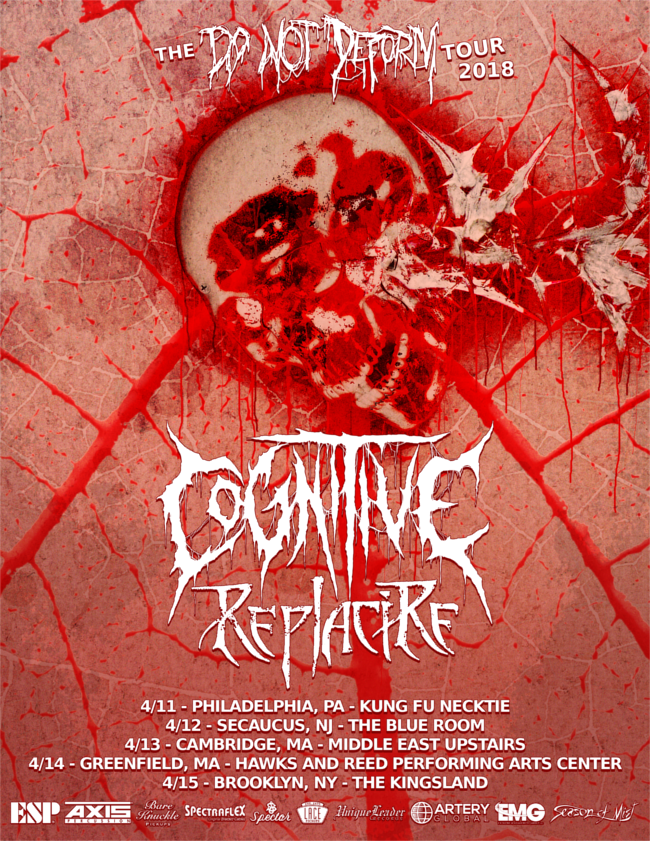 Tech-death outfut COGNITIVE are working on a new album, not only that, but also European tour dates. Hailing from South Jersey, COGNITIVE was born in 2011 with the sole intent to create heavy, intensely technical music, while maintaining an edge of creativity that separates them from the over-produced sea of subgenres. Combining technicality, guitar solos, grooves, and abstract ideas within their songwriting, COGNITIVE is continually pushing itself to think outside of the proverbial box while maintaining an organic and unapologetically brutal edge.
COGNITIVE unleashed their pulverizing second full-length Deformity in 2016 on Unique Leader Records. The nine-track offering was captured at Full Force Studio by Joe Cincotta (Suffocation, Internal Bleeding, Dehumanized), mastered at West West Side Studios by Alan Douches (Cannibal Corpse, Converge, Mastodon), and includes a guest appearance by Misery Index's Mark Kloeppel.