Photos: SCATTERED REMNANTS (Worcester, MA) – 2022/03/19
---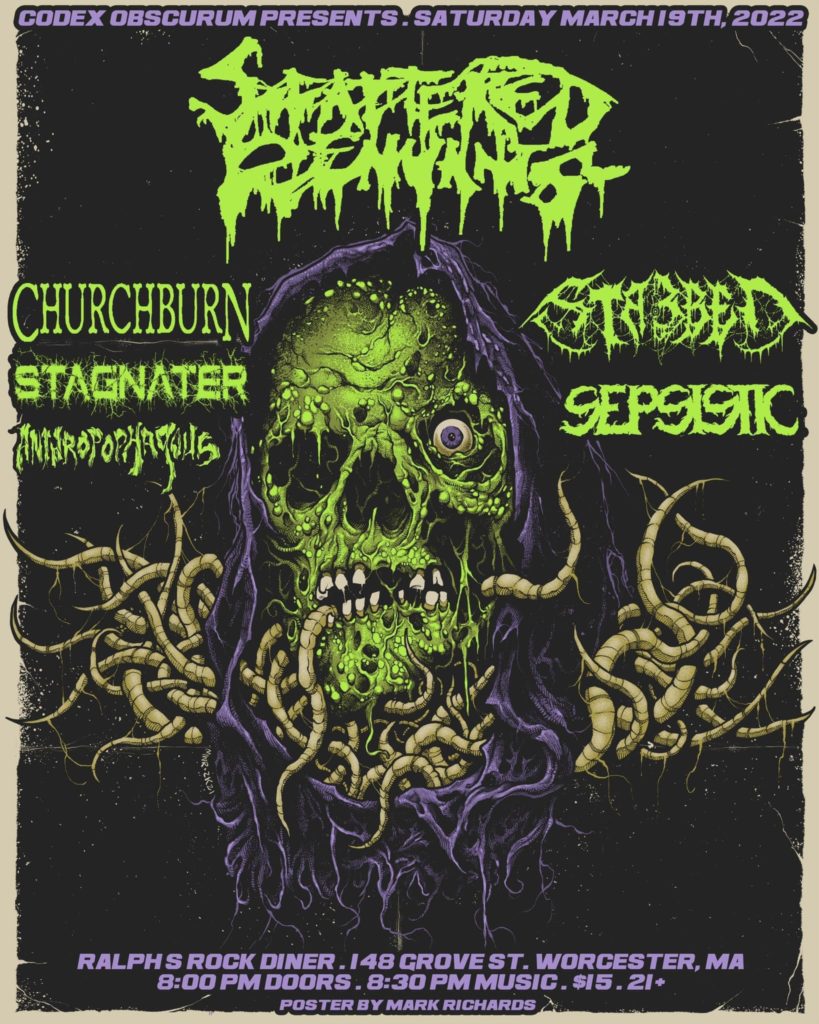 Formed in the early 1990s in central Massachusetts, SCATTERED REMNANTS made their debut with their 1995 extended play Inherent Perversion. They would go on to release only one full length, 1998's Destined to Fail – which saw a release through Repulse Records. The brutal death metal band would disband that same year.
SCATTERED REMNANTS reunited in 2006, but was short-lived. More recently the five piece recruited Evan Duplessis (Bacterial Husk, Sexcrement, Composted) to fulfill vocal duties and Peter "Blue" Spinazola (Fit for an Autopsy, Dysentery, Parasitic Extirpation) on guitar. With the new lineup solidified they have announced several shows including their first show back this past February in Albany, NY at Empire Underground, then a home show at Ralph's Rock Diner in Worcester, MA, then off to Death Nexus in April followed by an appearance at the infamous Maryland Deathfest in May and then a performance at the inaugural Into the Darkness Festival in Ohio this July.
Photographs from the sold-out home show in Worcester, MA at the legendary Ralph's Rock Diner are below, taken by @bananamasher.
---
SCATTERED REMNANTS:
Bandcamp | Facebook | Instagram | YouTube
---
---