Photos: DEAFHEAVEN (Boston, MA) – 2022/03/09
---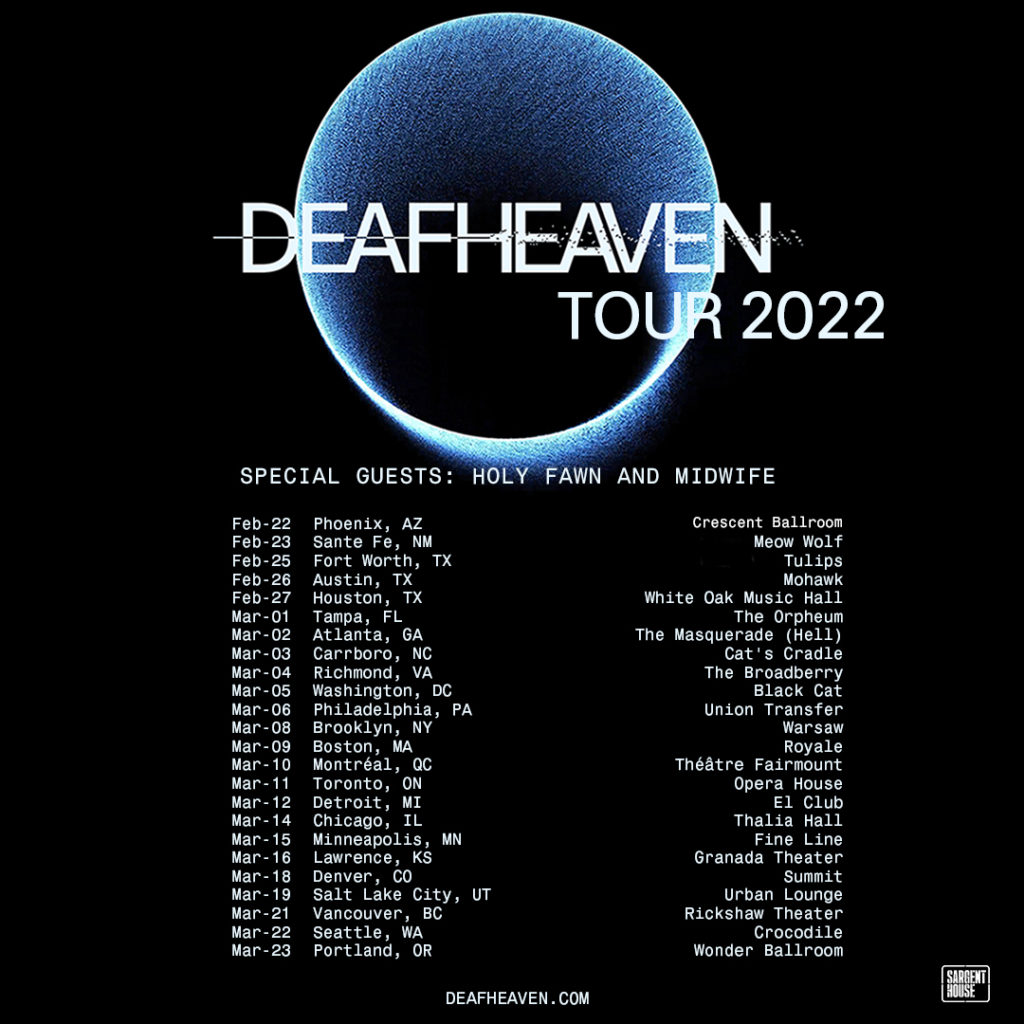 Known for their unique blending of post-rock, shoegaze, and black metal, DEAFHEAVEN began as a two-piece with singer George Clarke and guitarist Kerry McCoy in San Francisco, California in 2010. Before the end of 2010, the band signed to Deathwish Inc. and would release their debut album, Roads to Judah, in April 2011 and then Sunbather in 2013. Switching to Epitaph Records' sister label Anti- for the release of New Bermuda and Ordinary Corrupt Human Love.
Their most recent offering, Infinite Granite – Sargent House, takes a bit of departure from their black metal stylings with cleaner vocals, leaning more heavily towards shoegaze.
Photos from the Boston, MA stop of their tour with Holy Fawn and Midwife were captured by bananamasher.
---
DEAFHEAVEN:
Website | Bandcamp | Facebook | Instagram | Spotify | Twitter | YouTube
---
---