Photos: HARBORLIGHTS (SALEM, MA – 2019/12/11)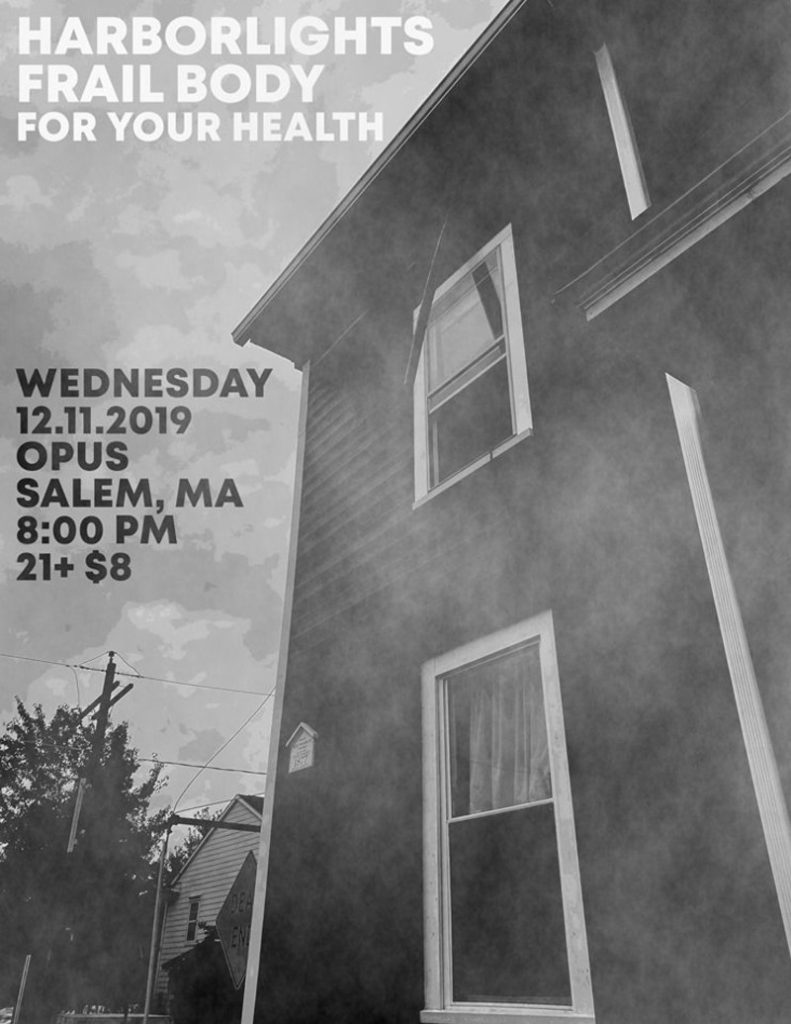 Massachusetts natives HARBORLIGHTS released their second full-length album Isolation Ritual via Deathwish this past September.
Since joining forces in 2011, HARBORLIGHTS have released two split EPs and a brawny, burly debut album titled Under the Spreading Chestnut Tree (2017). During a performance on their home turf alongside current labelmates Birds In Row, HARBORLIGHTS snagged the attention of the Deathwish staffers in attendance with their megawatt performance, a friendship was forged.
Recruiting an esteemed rolodex of outside partners, Isolation Ritual was recorded by Mike Moschetto at The Record Co. and Zach Weeks at God City Studios (who also handled mastering duties on the album). The 10-song LP perfectly balances delicate melodies with dirge and discordance; their dynamic repertoire impressively shines on this sophomore full-length.
UPDATE: HARBORLIGHTS will be touring this winter with Frail Body. Look here for dates and info.
Bananamasher was on scene to catch the homecoming show in Salem, MA at Opus after touring down the east coast and back, those photographs are below.
HARBORLIGHTS
:
Bandcamp
|
Facebook
|
Instagram
|
Twitter