Photos: CEREBRAL ROT (Cambridge, MA) – 2022/03/24
---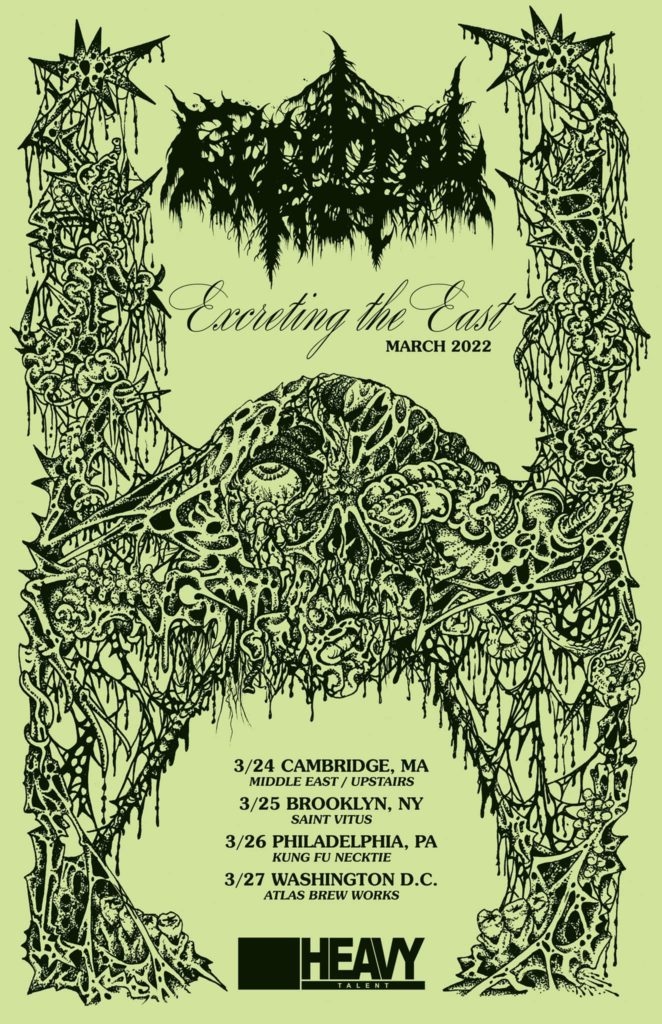 In the summer of 2021 Seattle, Washington's CEREBRAL ROT released their second full-length, the disgusting Excretion of Mortality, once again with 20 Buck Spin. The album comes from the depths of a deep festering vernal pool in a vile bacteria laden swamp, decaying in it's on it's on filth.
The fowl quintet spread their stench along a quick East Coast jaunt with Gravesend and Outer Heaven on select dates.
Photos by bananamasher.
---
CEREBRAL ROT:
Bandcamp | Facebook | Instagram | Spotify
---
---