Photographer Interview: Reid Haithcock
---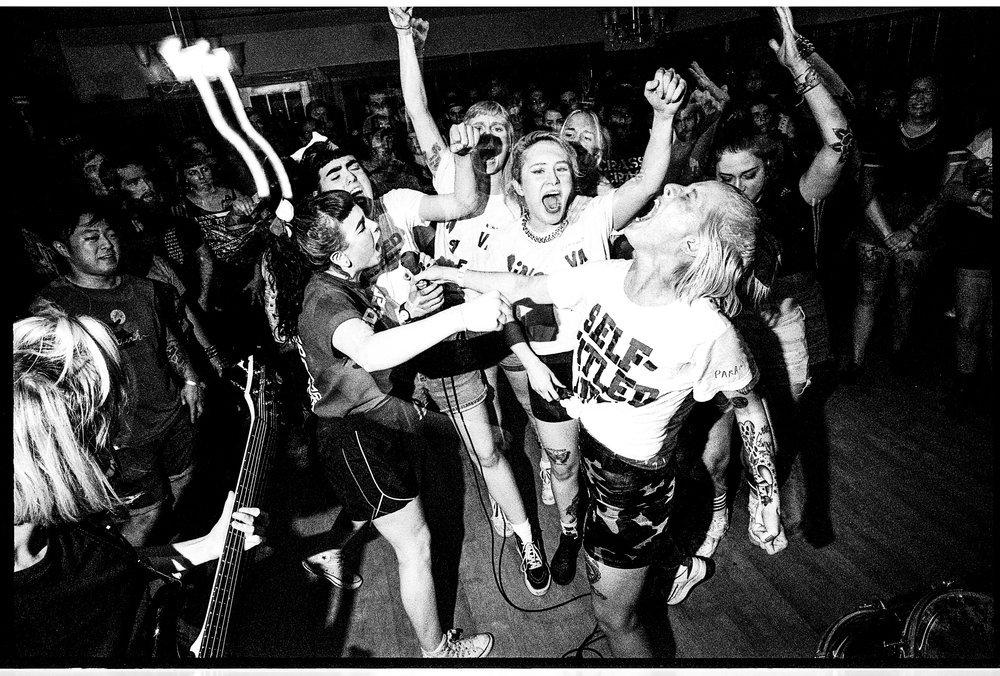 Meet Reid Haithcock, a photographer you may have seen around the Boston, MA and Raleigh, NC areas documenting shows for the past 15+ years. His work has appeared on covers of New Noise and Revolver Magazines, as well has had dozens of photos appear on several websites. He has been a major influence with the images I take, but nothing can touch how remarkable and inspiring his photographs are, especially his film shots.
Beginning next month, June 7th to be specific, Nefarious Realm will be presenting a series of photography exhibits. The first showing will take place at Bone Up Brewing in Everett, MA as part of the Boston installment. More details on the exhibit can be found here.
What first inspired you to pick up a camera?
I first picked up and learned the basics to photograph my high school AP art submissions. We had to photograph our work with slide film, everything had to be properly exposed for the submission, so I used my dad's old camera and some slide film, kinda got the hang of it, then put it down for a few years. Later on, in college, I bought a little point and shoot digital camera to take pictures of my friends and the shows I was going to for fun.
Do you recall the first concert or band you got to shoot?
I think it was the band Quell, a Greensboro, NC metal band that I'd seen a bunch and who had a really terrifying presence when they played. They were total chaos, guitars flying everywhere, the crowd would be flying everywhere, and I was seeing them in dive bars and houses, so it was the first time I really wanted to photograph a band and capture that energy.
Why do you take photographs?
Music wise, it's always been an attempt to capture an energy of the live music and a drive to document a culture. Growing up looking at work by folks like Charles Peterson and Glen E. Friedman who were as much a part of the music culture as the bands and documented their friends and contemporaries, whether they were big bands or not, really connected with me. I still can't really stand to shoot at big venues, I much prefer the smaller clubs and basements, where the delineation between stage and floor and audience and band is minimal.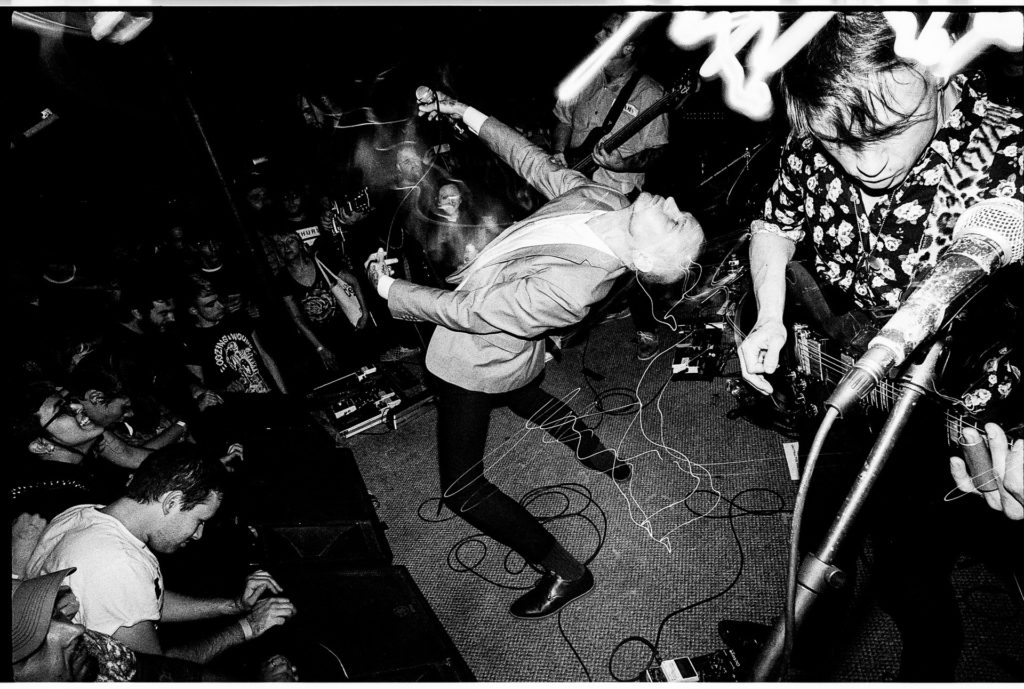 Who are your favorite bands to shoot, why?
I can't really narrow it down to any single band. It's usually bands that have great performances, really give it their all energy-wise, and welcome that breakdown of the stage/audience barrier either by playing small places, being an open environment for kids to go wild, or just jumping into the crowd themselves. A quick list: pg. 99, Converge, Full of Hell, Turnstile, Punch, Give, Daughters, Nothing, Modern Life is War
What moments do you generally try to capture, can you explain what your eye gravitates towards?
Like I've said, it's usually when there's action, someone throwing a guitar, kids grabbing the mic, stage dives, things like that.
If you don't mind, what is your go-to gear for shooting concerts?
Usually a Leica M6 if it's film, or a Fuji xpro2 if it's digital. Some kinda flash if it's the right kind of venue.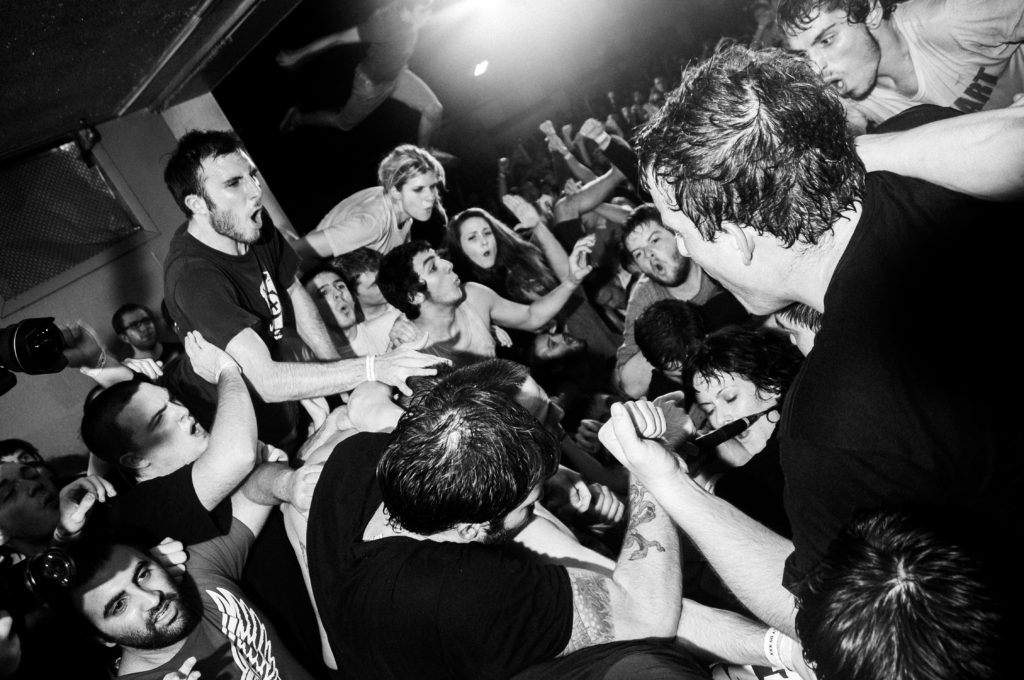 Do you prefer smaller intimate clubs or larger venues, why?
The smaller the better usually, but as long as there's not a huge barricade and people and get wild, I'm with it.
On a more personal level, what have been some of your favorite moments captured?
One of my favorite shots ever was from the last Have Heart show in Boston. There's a mass of kids swarming the stage, you can barely make out the singer, and off in the background there's a kid actually flying through the air. He must of jumped off a speaker or something, but it's wild how much is going on in that shot.
Reid Haithcock: Website | Instagram