Interview: Larry Herweg (Pelican, Intrcptr)
---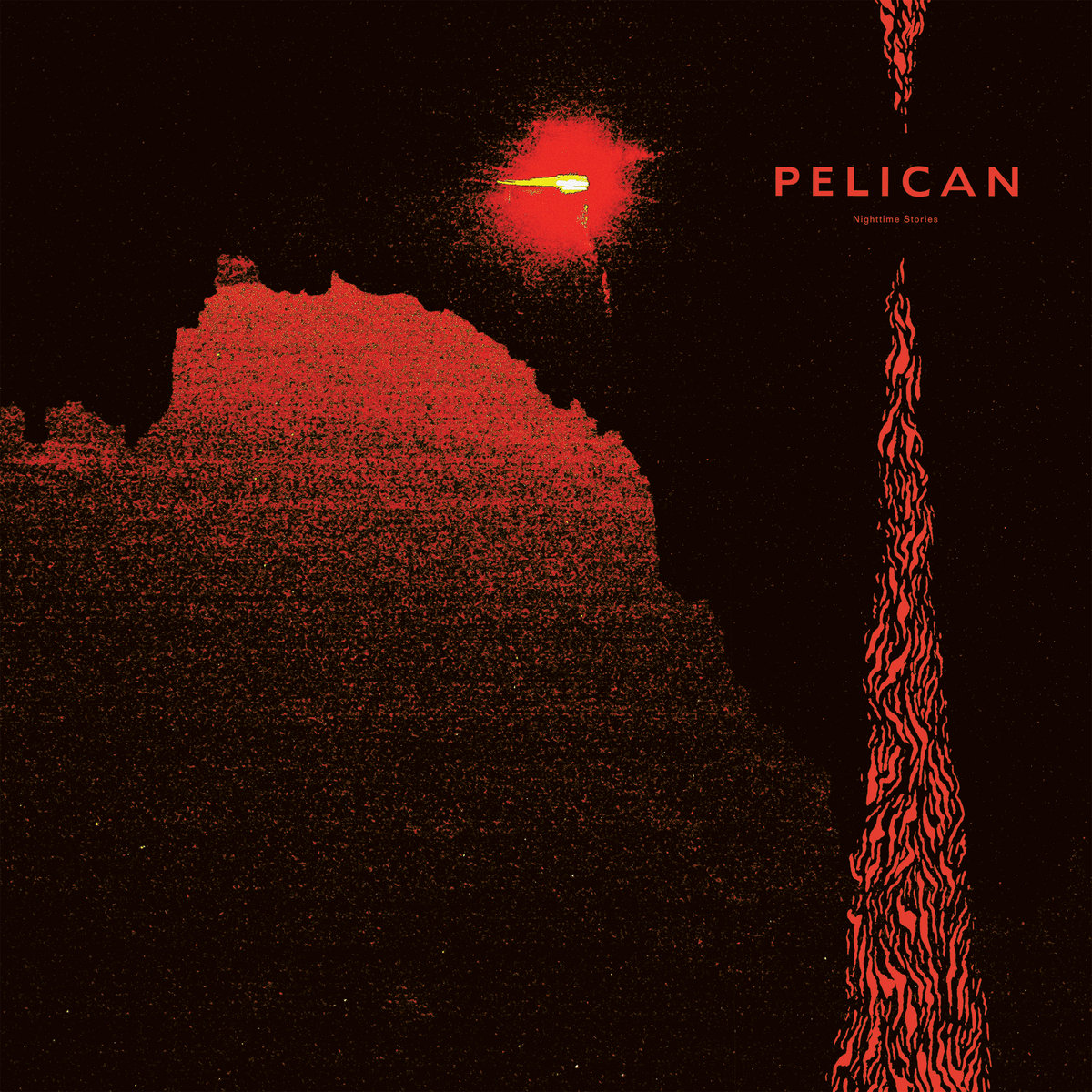 PELICAN, the instrumental quartet whose singular vision of heavy music eschews classification, has announced their first full-length in six years, Nighttime Stories, is due June 7th via Southern Lord Recordings. Across almost twenty years, five full-lengths, seven EPs, and hundreds of live shows, PELICAN has cultivated a chemistry that borders on telepathy, catapulting the band from basement shows in their native Chicago to outlier appearances at international music festivals including Primavera, Roskilde, Pitchfork, Bonnaroo, Roadburn, and Maryland Deathfest, and headlining tours across four continents.
INTRCPTR is the impossibly brilliant pairing of guitarist Ben Carr and drummer Larry Herweg. Longtime veterans of ungodly catchy riffs within the framework of all things heavy, the duo does not disappoint in the slightest when it comes to one's preconceptions of what becomes possible when collaborative inspiration between mutually-respected friends persists and persists.
How's the real estate game in California treating ya nowadays? Do you ever put on Pelican softly in a living room as potential buyers look around?
Real Estate is good! Keeps me busy and supports my family while still allowing time to play music and tour.
Truthfully Boards of Canada is my only go to open house music.
You've been pretty busy recently with Pelican and Intrcptr, and both bands are playing some gigs this year. While Pelican does not tour as heavily in more recent years, is getting out to play and tour become that much more fun to you now that it's more infrequent?
Yeah, 100%! I really try to enjoy the shows as much as possible. When we were touring full time I started to take it for granted. The shows feel more special now. We are all getting older and approaching year 20 as a band. We don't know how many more we got in us so we need to make the most of it. I'm stoked on our new record and looking forward to playing those songs on the road this year. We have some great shows lined up and are returning to some of mine/our favorite cities, actually we're announcing more dates this month.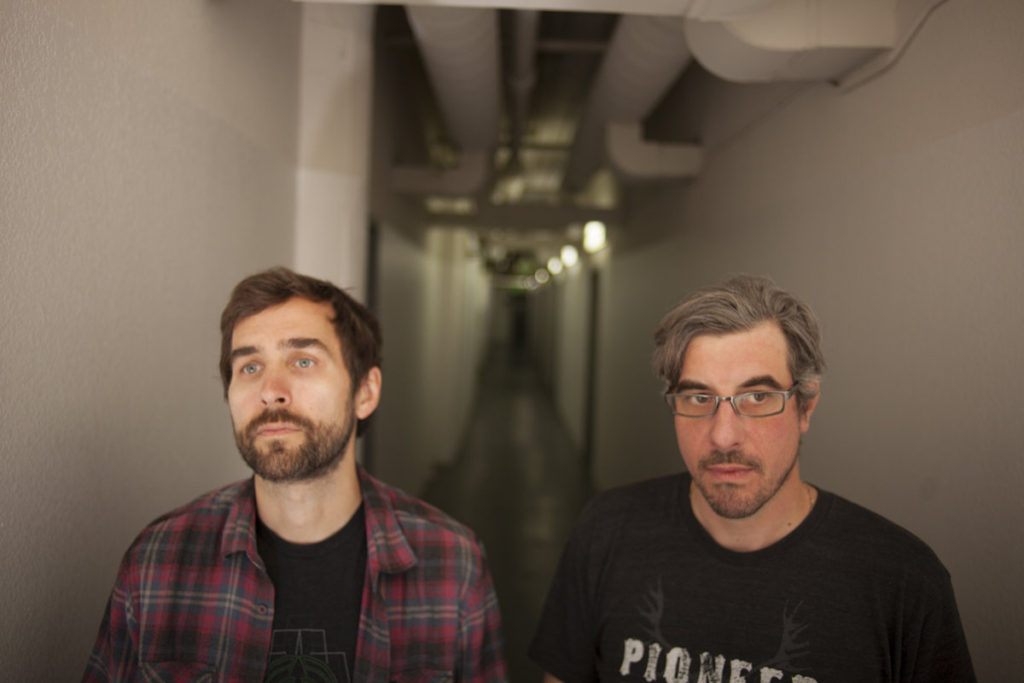 Speaking of Intrcptr, how did you and Ben come together?
I briefly met Ben when Pelican and 5ive played together in Boston in like '04. We were label mates back in the Hydrahead/Tortuga days.
Ben moved out to LA a few years ago and hit me up about jamming. I was about to have a kid so timing wasn't just right but then months later he tried me again. So we got together and started jamming and writing. It took a few practices but we started to get comfortable playing together. I think we work well as a 2 piece. Its a very laid back approach and we just do it on our own time and terms.
Do you take a different approach to drumming with Intrcptr than Pelican?
Yeah both bands are obviously instrumental but to me the bands sound completely different. Ben's style of guitar playing and writing is much different from the Pelican guys. I feel like most of the intrcptr material is more aggressive and in your face and calls for more on the drums. Where as Pelican has more instrumentation so I feel a bit more reserved at times and the songs are more nuanced.
A lot of Pelican's albums seem to be moulded or inspired in some way by what is happening to the band and/or it's members, be that touring or anguish from a member change. What is the motivation behind 'Nighttime Stories?'
Yeah, this is our first album where Dallas was involved with all the writing. Forever Becoming was mostly written by Trevor and Bryan after Laurent's departure. Dallas's Dad passed away 2 years ago and Dallas named the opening track "WST" after him. The title Nighttime Stories was originally going to be the next Tusk album. Tusk was my band with Trevor and Laurent before Pelican. We did 3 records and wanted to start working on another but our singer Jody Minnoch tragically passed away suddenly a few years ago. Jody had put together a book of ideas and photos that were going to be the theme of the next record. In honor of him we went through the book and pulled from his ideas and named most of the songs on the record from it. Nighttime Stories was actually the first song of the new song batch for the album we had finished writing. It already felt different and weirder from the Forever Becoming material. Some of Trevor's riffs reminded me of stuff he would've played in Tusk.
Vocalist Allen Epley has made an appearance twice on Pelican songs over the years. I've always wondered why him? I'm fond of his bands as well, I just think it's a very specific notion for a band that is otherwise instrumental, to have only this one person provide a voice, at two different times.
We had toured a bunch with The Life and Times and I was a long time Shiner fan before that. We were all toying with the idea of vocals for a long time and he seemed like a good fit and everyone in the band wanted to give it a shot on What We All Come to Need. We wanted to do something different for that record so we asked Al to sing on "Final Breath". I think it came out better than we imagined. I remembered being in the studio with the guys and Chris Common and Al sent the tracks back to us to mix in. Chris synched it and played it back and we all looked at each other like "holy shit this sounds amazing." So we slapped it on as the album closer and I think it really surprised people. We later did a video for it and even played it live once in Chicago. So we wanted to try it again and "The Cliff" seemed to make the most sense of the songs on Forever Becoming. We didn't think it sat right on the album the way the songs were ordered but we felt strong enough about it to make it its own EP. We've played "The Cliff" twice live in Chicago. Spoiler alert, there's no vocals on Nighttime Stories.
For you personally, what has been the greatest, most happy memory from over the years being in a band?
Man that's tough to pick one… I feel like I have really fond memories from the Taste of Chaos tour back in '06. We all weren't sure what to expect from the tour. We didn't know if we'd go over well with the bands and crowd. They were the biggest shows we had played at that point. The first night was in an Arena in Kansas I believe. We went on right between Thrice and the Deftones. We were playing 3 really long songs at that point; "March into the Sea", "Autumn Into Summer" and "Last Day of Winter". I remember finishing that set and walking off stage thinking to myself, "what are they chanting?" It turns out the crowd was chanting "Pelican" over and over. Total wft moment. We ended the tour at the Long Beach Arena. Trevor had asked the crowd "Scream for me Long Beach" (Iron Maiden homage) and the whole place did. It was surreal. We even had our one and only stage dive during that set. There's a video of it somewhere I need to track down…
How about the worst memory?
Also tough to pick but we had some real lows in '09 between band members. We were all fighting and had a big blow out in the van after a San Diego show where I thought we were breaking up on tour. It was rough, me and my brother didn't talk for months after that. Fast forward years later we are super tight and hang weekly. He recently moved back to LA so we practice all the time just drum and bass.
PELICAN: Website | Bandcamp | Facebook | Instagram | Twitter | YouTube
INTRCPTR: Bandcamp | Facebook | Instagram | Twitter
PELICAN w/ Cloakroom:
6/20/2019 Loving Touch – Ferndale, MI w/ Greet Death
6/21/2019 Lee's Palace – Toronto, ON
6/22/2019 Bar de Ritz – Montreal, QC
6/23/2019 Great Scott – Boston, MA
6/24/2019 Brooklyn Bazaar – Brooklyn, NY w/ Planning For Burial
6/25/2019 Boot & Saddle – Philadelphia, PA w/ Planning For Burial
6/26/2019 Ottobar – Baltimore, MD
6/27/2019 Club Café – Pittsburgh, PA
6/28/2019 Northside Yacht Club – Cincinnati, OH
6/29/2019 Metro – Chicago, IL w/ Young Widows