Photographer Interview: Mark Valentino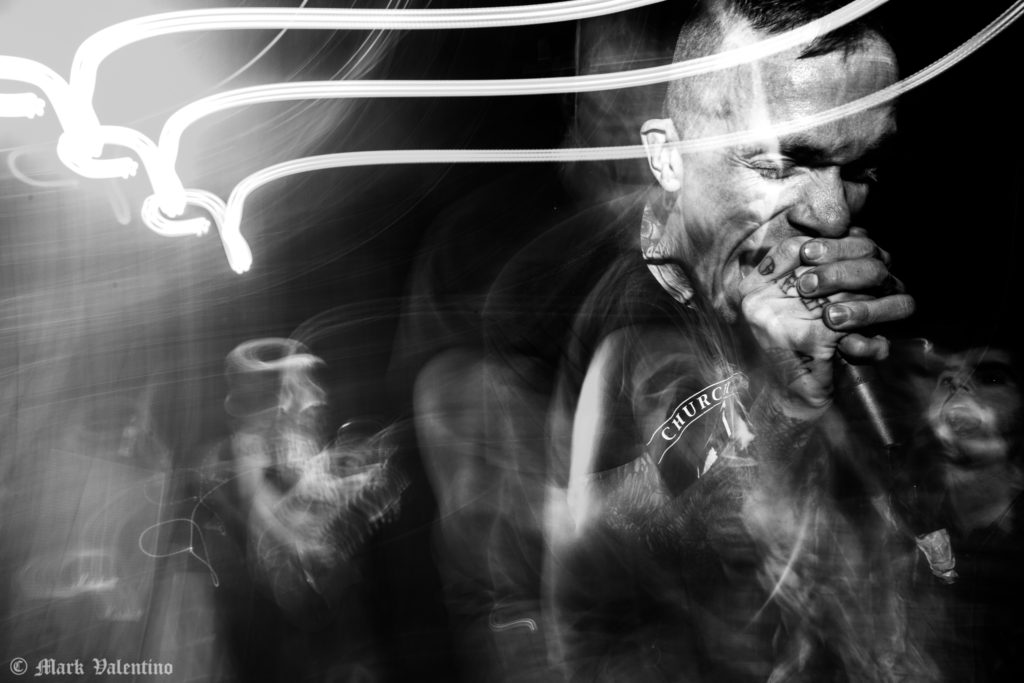 A couple of years ago, I came across the Instagram profile of Mark Valentino and instantly fell in love with his images. Several months later I had the pleasure of meeting him when his grindy-powerviolence band opened for Enemy Soil and Hivesmasher in Brooklyn, NY. We even went to a synth-goth night at Saint Vitus one time. Ahh memories. When he's not shredding guitar, or drinking incalculable amounts of water, he can usually be found with a camera in hand. Only made sense to invite him to be part of Images from the Pit.
Beginning next month, June 7th to be specific, Nefarious Realm will be presenting a series of photography exhibits. The first showing will take place at Bone Up Brewing in Everett, MA as part of the Boston installment. More details on the exhibit can be found here.
What first inspired you to pick up a camera?
I've always flirted with photography ever since I was young; my uncle was really into it and I'd go as far to say that he's the one who influenced me to start shooting. He and I still joke about how when I was maybe 4 or 5 years old, he, my mom and I took the ferry that went around the Statue of Liberty and he had his expensive Leica camera with him. My dumb ass with little to no sense of what money was asked to use it, and with his supervision I was leaning over the edge of the boat with it to which he started panicking (rightfully so) that I was gonna drop it and piss like, $5,000 down the New York Harbor.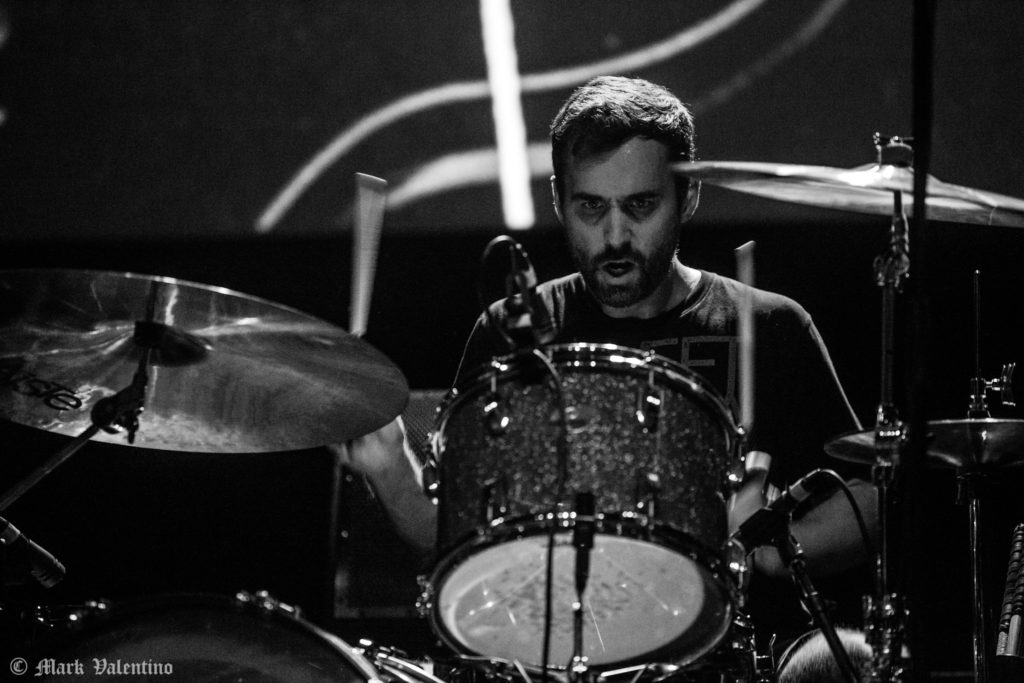 Do you recall the first concert or band you got to shoot?
My dad used to give me a point and shoot camera to shoot his bands' shows and whatnot when I was around 6 years old or so, but I don't count that. First show I shot "professionally" was in October of 2014, it was Cryptodira (which was the start of me being a part of their tour crew), Johnny Booth and Deafheaven at Revolution Bar in Amityville, NY.
Why do you take photographs?
A rather cliche response, but I like to capture moments as they happen. I want people who attended the show to look back and remember that show or moment, and I want bands to look back and remember the same. Whether the show absolutely rocked or not, it's all part of the experience.
Who are your favorite bands to shoot?
This question is always so tough because no matter what, I feel like I leave a band out, and I've also shot a good amount of bands in my almost 5-year span. I'm going to keep it simple and name 4 that pop into my head first. Converge, The Dillinger Escape Plan (RIP), Vein, Cryptodira. If you're in a band I shoot regularly and forgot to mention you, sorry.
What moments do you generally try to capture, can you explain what your eye gravitates towards?
I like to capture raw intensity and emotion mostly from the bands themselves, almost like a portraiture way. There are times where I'll include the crowd in my shots also, and I've been working on that more. Especially considering the crowd's energy is integral to a show. Being in a band has definitely taught me that if the crowd shows no energy, then I feel like I'm not giving it my all.
If you don't mind, what is your go-to gear for shooting concerts?
Canon 5D Mark III and a Canon 24-70 2.8 II has been my main driver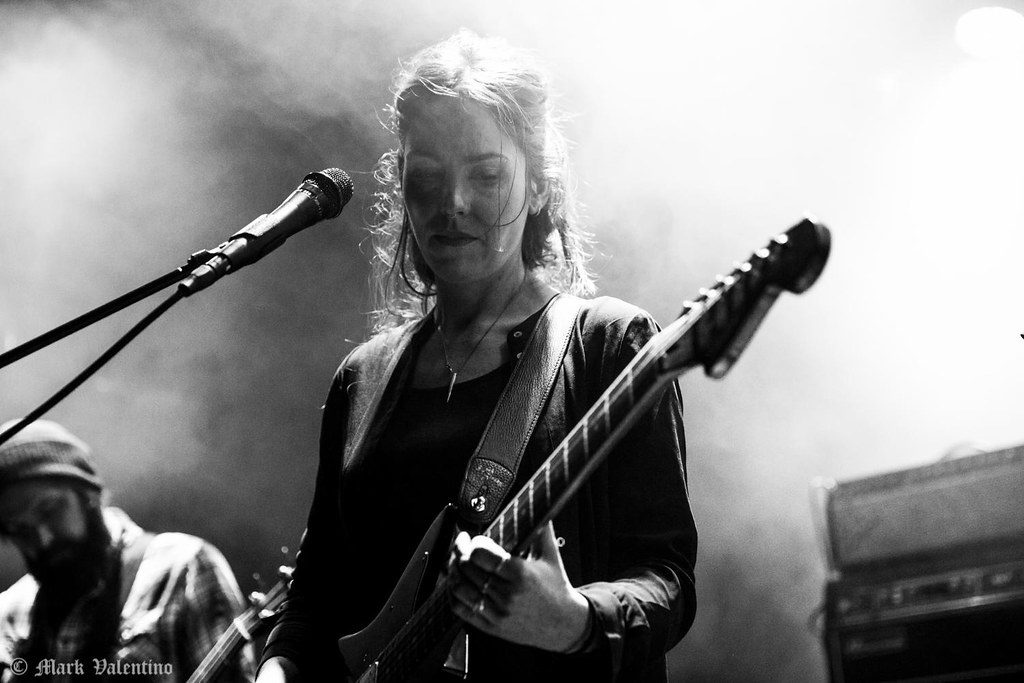 Do you prefer smaller intimate clubs or larger venues?
Depends on a few things: how I'm feeling mentally, what band(s) I'm shooting, etc. That being said, more often than not I like shooting at smaller intimate clubs. I have all the time I need to shoot and potentially get THE shot as opposed to having a set song limit and worrying more about how long I have in the photo pit.
On a more personal level, what have been some of your favorite moments captured?
This'll probably be my answer to this question forever, unless I somehow top it, but when The Dillinger Escape Plan played Webster Hall in 2016 on their final full US tour, I got a photo of Ben Weinman in mid-air above everyone. I look back at it now and see how my style has changed, I'll go back and say "this photo kinda sucks, I wish I edited it differently", but at the same time, that was the photo that landed me my first magazine feature and such, so it's definitely important to me in that regard. Sure, there are millions of photos of him in mid-air doing something batshit insane, but that one photo is something I'll hold with me forever, no matter how I may view it now.
MARK VALENTINO: Flickr | Instagram
BLAME GOD: Bandcamp | Facebook | Instagram