JEREMY WAGNER's Latest Horror Novel, "Rabid Heart"
---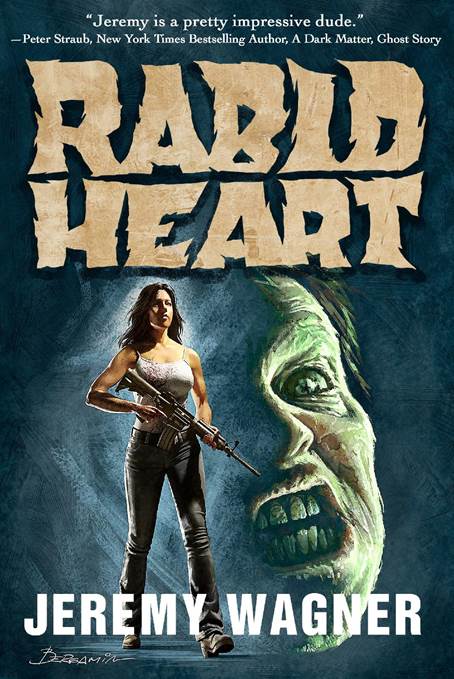 Rabid Heart, a post-apocalyptic zombie novel about the depth of undying love in a world of horror, was published internationally in hardcover, trade paperback, digital, and audio formats in October 2018 via the AFRAID imprint of Riverdale Avenue Books.
Horror author Jeremy Wagner has announced the official audiobook version of his newest horror novel, Rabid Heart, is now available!
How far would you go for love when all you love is dead? Six months after the Necro Rabies pandemic turned the world into hordes of rabid undead known as "Cujos", 21-year-old Rhonda Driscoll discovers her zombified fiancé, Brad, in her old hometown. Fearing that her Marine Colonel father will kill undead Brad, Rhonda flees, taking a road-trip with Brad in tow in hopes of starting a new life in a frightening and uncertain world complicated by numerous perils, pure horror, joy, heartbreak, and unconditional love. Rabid Heart author Jeremy Wagner says,
I had a hard draft of Rabid Heart for some time and had it cooling for a while as I worked on some other projects for a couple years. Once I came back to Rabid Heart to revise, I fell in love with it all over again and thought I had something special for myself – I wrote for myself first and later hope others might enjoy my twisted tales.

I like fucked up stories, I write fucked up things. My style of fiction and my personal tastes in what I read all leans towards really dark fiction and usually has protagonists who go through hell – there's a lot of that in Rabid Heart. The things that my main character, Rhonda Driscoll, goes through, might fit in nicely with McCarthy's The Road and Romero's Day of the Dead. I hope you all enjoy the ride.

Support horror fiction!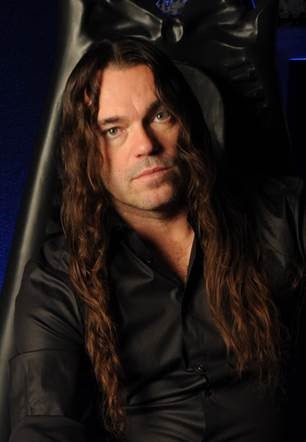 Author Jeremy Wagner has written lyrics to hundreds of lyrics and songs spanning several albums with his international death-metal band, Broken Hope. Aside from his music career, Wagner writes dark fiction novels and other books and stories full time.
Wagner's published various works of short fiction with major and independent publishers including Perseus Books, St. Martin's Press, Bantam Books, Ravenous Books, Riverdale Avenue Books, Hellbound Books Publishing, and others.
AFRAID will also re-release a revised edition of The Armageddon Chord in Summer 2019 with new cover artwork and more.
https://www.jeremy-wagner.com/
http://www.amazon.com/-/e/b005i4pl2a
http://www.facebook.com/jeremywagnerofficial
http://www.instagram.com/jeremyxwagner
http://www.twitter.com/jeremyxwagner