Images from the Pit: A Photography Exhibit from the Photopits and Moshpits
---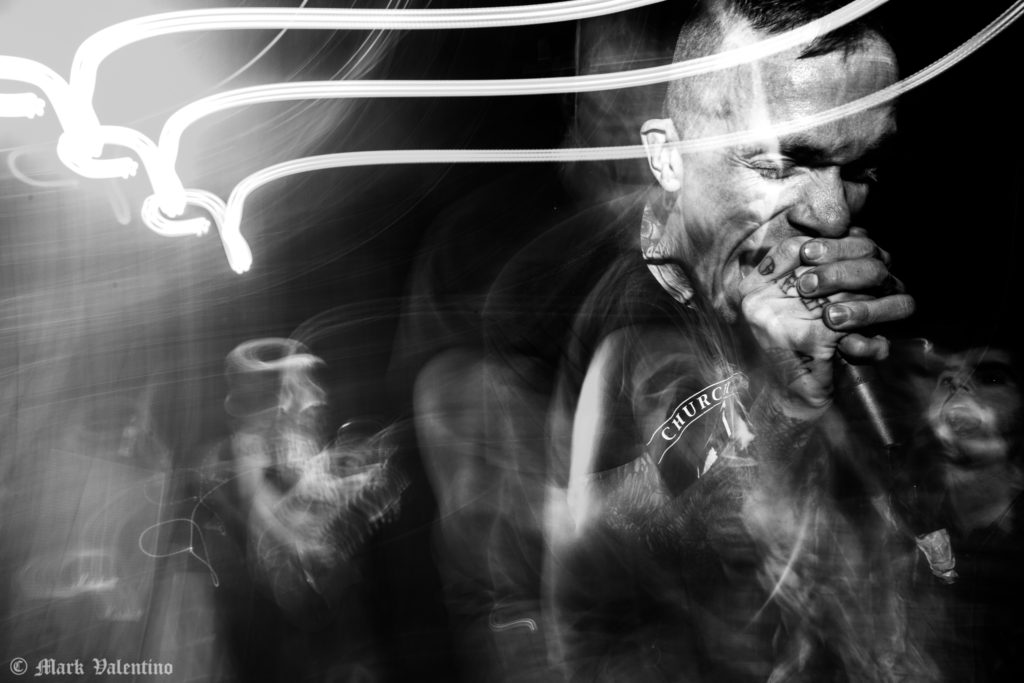 If you are a concert goer, then you have witnessed the intensity, the emotion, the power of music and live performance. Perhaps even more so when it comes to the more extreme genres such as thrash metal, doom, grindcore, death metal, black metal, rock'n'roll, and punk. The energy, the raw emotion, the passion… How gritty a show can be in a basement to how grand a concert can be in a big music hall. The works featured in this exhibit come from photographers that have captured some truly special moments in music and gives you an intense view from the photopits and moshpits from concerts all over North America.
We have Rick Beaulieu (@capturethecore) vibrantly capturing the hardcore and punk scene in the Toronto area. The images Becky DiGiglio (@yourethenight) creates have more emotion in them than the Cure's discography. Boston area inspirations are provided by Reid Haithcock (@reidhaithcock) whose vivid documentary-style black and white work will captivate you, Matthew Darcy (@bananamasher) will make you feel like you were seeing the band with your own eyes, and Derek Sampson (@derek_sampson_) who is a wizard of color, light, and shadow. Based in NYC, Mark Valentino (@markvalentino) freezes moments of raw passion and excitement, while the works of Christopher Wiezorek (@vviezphotography) will transport you into what feels like a movie though only a single frame.
The exhibit will run for three weeks with an opening reception, taking place at Bone Up Brewing in Everett, MA (just north of Boston). The dates are to be determined as the brewery is currently in a construction phase of expanding.
Opening Night
When: To Be Determined in Autumn 2018
Time: 8pm
Where: Bone Up Brewing Company,  38 Norman St, Everett, MA 02149
Admission: Free, 21+