Gallery: Hell Didn't Want Them. HIVESMASHER is Back!
---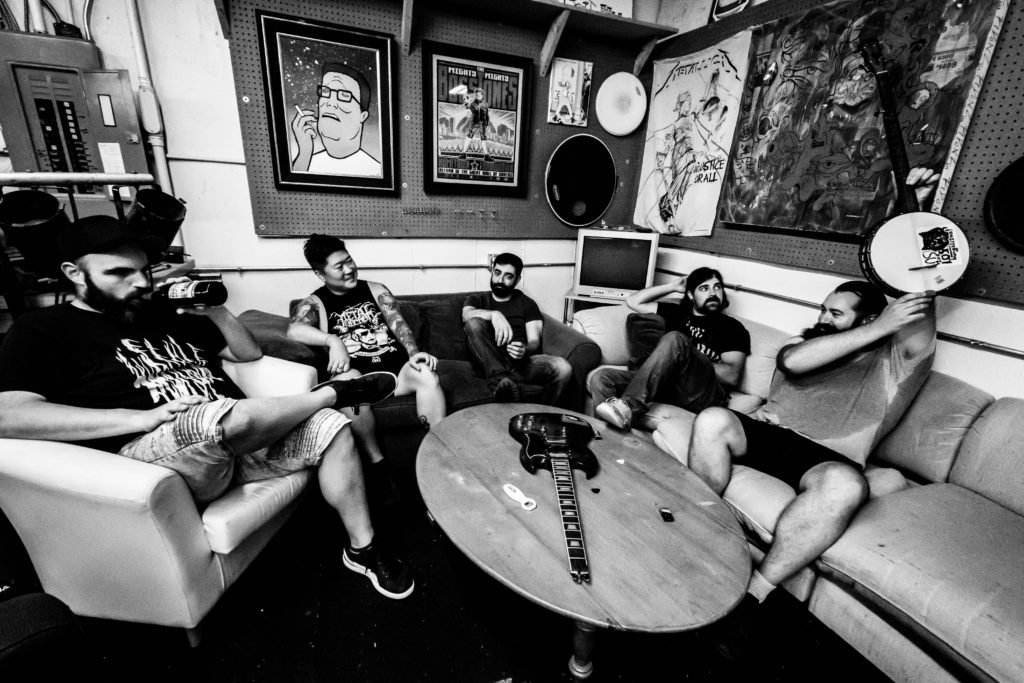 After a decade of sweaty van tours and filthy basement shows HIVESMASHER were laid to rest in the summer of 2015. The collective began as an angry side project by members of Boston bands Trinity Test and Entropy quite simply because "they enjoyed playing fast music."
Notorious for delivering highly-concentrated controlled chaos via fast, technical riffs, a powerful, driving rhythm section, and ferocious vocals – HIVESMASHER is back and they are also writing a new record. This new material will be the follow-up to 2012's Gutter Choir (Black Market Activities).
The return of HIVESMASHER after several years was not a premeditated move, according to the band. Dozens of offers to reunite have been proposed, and all have been rejected. However, the notion wasn't entirely beyond the realm of plausibility. Aaron Heinold says:
"We constantly joked about the possibility. But it wasn't until close friend Andrew Meltzer of Scenic Presents proposed a show with Enemy Soil in Brooklyn that we even considered a return. Upon examining the state of aggressive music – drowning in a sea of bands that emulate each other – we began to feel strongly that something different needed to be contributed."
On Saturday, August 25th, 2018 HIVESMASHER will take the stage once more, this time with Enemy Soil (first NYC show in 17 years), Chepang, and Blame God at Brooklyn Bazaar – Tickets.

https://www.hivesmasher.com/

https://www.facebook.com/hivesmasher
http://instagram.com/hivesmasher
https://twitter.com/hivesmasher