Emil Melmoth Solo at Last Rites Gallery
---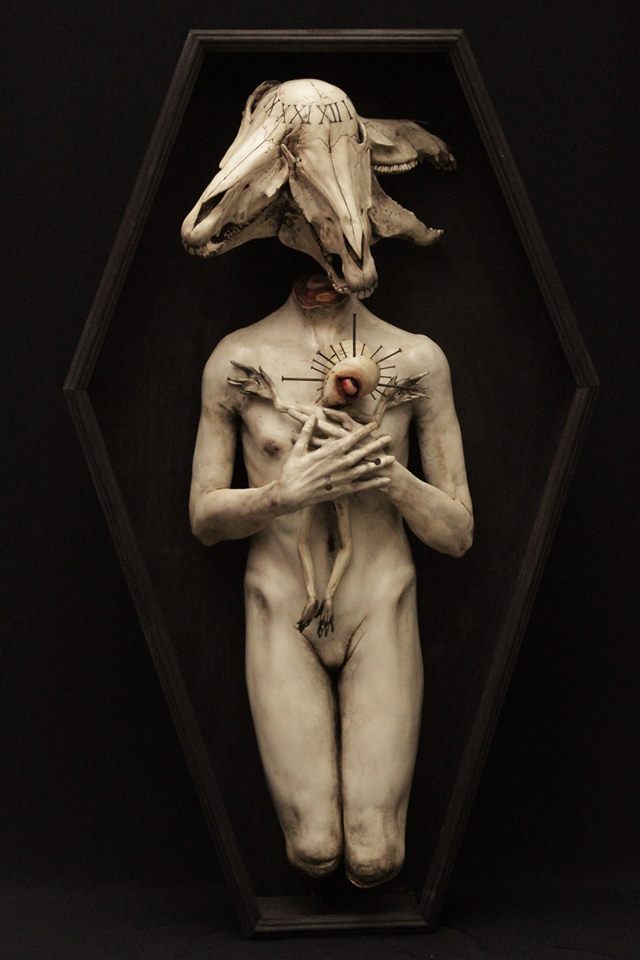 Mexican artist Emil Melmoth is inspired by the macabre and death culture that intertwines with medical anatomica, catholicism, freakshows,  and deformities.
Emil is an emerging sculptor who focuses on gruesome, yet softly portrayed dark imagery. Emil's works span across a surreal landscape and portrays the macabre, fragile, and powerless aspects and philosophies of life.
In the spring of 2019, Emil Melmoth will return to the Last Rites Gallery in Manhattan, New York City.
Last Rites Gallery
Address: 325 W. 38th St. (Store #1) New York, NY 10018
Open: Tues – Sat 11am to 7pm
Closed: Sunday & Monday
Phone: 212-560-0666
Email: info@lastritesgallery.com