Art Exhibit: Forge and Strike: The Art of Weaponry at Eridanos
---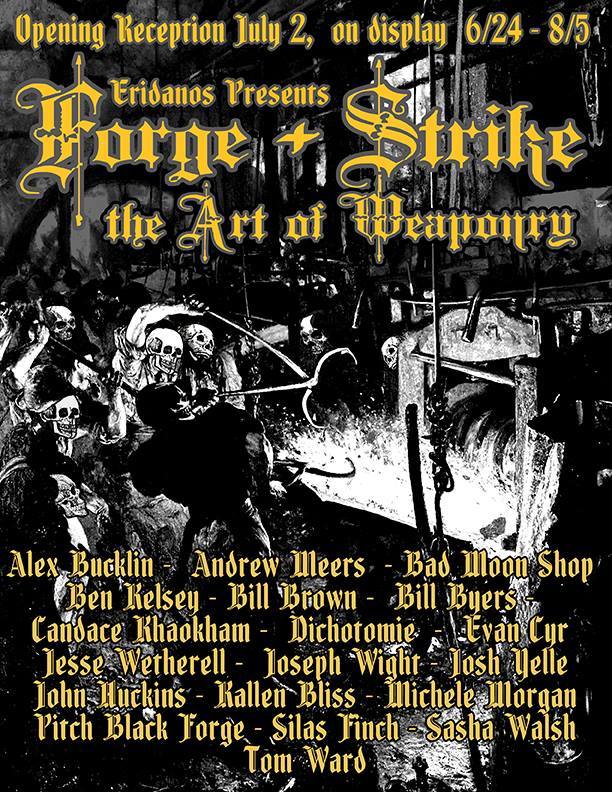 Forge and Strike is a curated show of weaponry. These objects come from the darkest corners of horror and fantasy to the infamous tools of war that have been a pinnacle in our history. Artists interpret what weaponry means to them through metal forgery and organic matter, including steel, bone, silver, iron, and wood. Items on display will range from knifes and swords, handcrafted jewelry, and one-of-a-kind custom pieces.
The show will be on display from June 24th to August 5th, with the opening reception on July 2nd at Eridanos in Cambridge, MA.
Featuring:
Alex Bucklin, Andrew Meers, Bad Moon Shop, Ben Kelsey, Bill Brown, Bill Byers, Candance Khaokham, Dichtomie, Evan Cyr, Jesse Wetherell, Joseph Wight, Josh Yelle, John Huckins, Kallen Bliss, Michele Morgan, Pitch Black Forge, Silas Finch, Sasha Walsh.