4'o'Clock Slam: DYSENTERY
---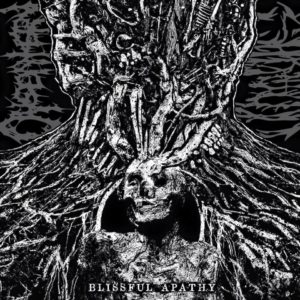 4'o'Clock Slam is a reoccurring segment every Wednesday at 4:00pm (EST) where we offer the best in slam, brutal death metal, goregrind, and other acquired tastes at the extremes of the death metal spectrum.
Fresh off their West Coast tour with Dehumanized, DYSENTERY have revealed their devastating cover of "Escape Into Orbital Infinity" originally by the late New Jersey "drug metal" group Dripping.
"Escape Into Orbital Infinity" is the opening track to the 2002 album Disintegration of Thought Patterns During a Synthetic Mind Traveling Bliss, the only full-length offered from Dripping through Macabre Mementos Records and later on vinyl courtesy of Gutter Christ Productions. Though the brutal death metal trio were only together for a few years, they released a handful of demos and EPs along with the aforementioned full-length.
DYSENTERY's rendition of "Escape Into Orbital Infinity" will appear on their forthcoming split with Shroud, titled Blissful Apathy, being released via Unleash the Underground Records on September 23rd, 2016. The album was mixed by Eric Braunschweiger at Rogue Audio Productions (Dysentery, Hivesmasher) and mastered by Brad Boatright at Audiosiege (Skinless, Wormed) for an ear pummeling experience. The assault is solidified with the gritty artwork of Rotting Graphics (The Kennedy Veil, Disentomb) to help properly reflect the aural intensity.
Catch the Boston purveyors of death metal beat down DYSENTERY at this years installment of the Chicago Damnation Fest happening this weekend – details here.
[embedyt] http://www.youtube.com/watch?v=BCDVrhvjF5g[/embedyt]
Blissful Apathy track listing:
Dysentery
1. A Malignant Future Awaits
2. Escape Into Orbital Infinity (Originally performed by Dripping)
3. Led to Terminal Ignorance (Live)
4. Beyond Light, Amongst the Shadows (Live)
5. In Remembrance of the Lifeless (Live)
6. Decimation of Fear (Live)
Shroud
7. Nil
8. Echo Chamber
9. Complete Moral Void
10. Abuser//Abusee
11. Everything Tastes Like Ash
12. Nothing Heals