Photos: STAGNATER (Worcester, MA) – 2022/03/19
---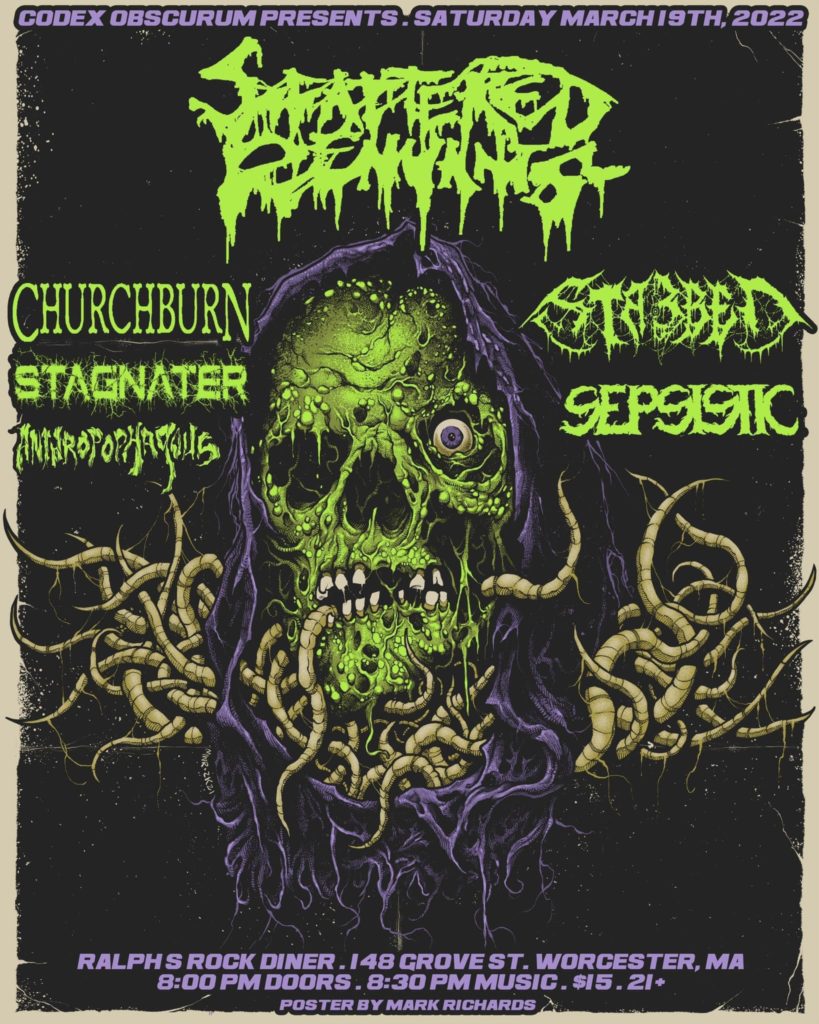 Featuring members of Composted, Upheaval, Living Void, and Immobilizer, Boston's STAGNATER offers bleak, ugly, unrelentingly heavy grind for those who sacrifice their ears. The five-piece made their debut in early 2020 releasing a demo, although it was recorded and mixed by Will Killingsworth at Dead Air Studios and mastered by Scott Hull at Visceral Sound Studios, followed by a split with Rhode Island doom-sludgers Cyttorak.
In February 2021 STAGNATER would return with the EP, Engulfing Miasma, a blast of three songs in under four minutes. Currently the band is writing a ton of new material.
Photographs from the sold-out death metal rager in Worcester, MA at the legendary Ralph's Rock Diner are below, taken by @bananamasher.
---
STAGNATER:
Website | Bandcamp | Facebook | Instagram | Spotify | YouTube
---
---