Boston Heavy Thrashers RAVAGE To Re-Release 'Spectral Rider'
---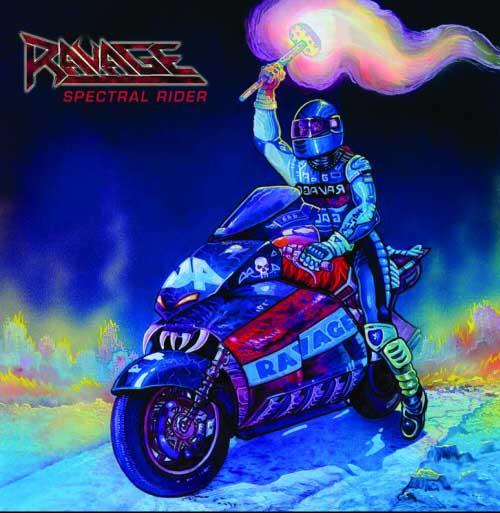 RAVAGE, the traditional heavy metal/thrash act from Boston, MA, which formed in the mid 90's and whose last full length album The End Of Tomorrow was issued through Metal Blade Records in 2009, have released a lyric video for "Curse Of Heaven", a track from the band's forthcoming full-length album, Return Of The Spectral Rider.
The album is a complete re-recording of their underground cult album Spectral Rider, which was recorded in 2003 and given a limited release through Germany's Karthago Records in 2005.
The album was recorded in Malden, MA at Hellbent For Acoustics Studios and features guest appearances by former members of RAVAGE, members of Iron Will, Rozamov, Black Mass, Power Glove, and Seax. Cover art has been completed by Tim Jacobus, best known for his work on the Goosebumps and Fear Street series of horror novels. It has yet to be revealed. Singer Al Ravage explains:
"It is a collection of songs that we loved and have always felt were very strong songs but we never got a proper studio production of them due to lack of budget, producer issues, etc. The original recording was done during a very tumultuous time in the band's history and at the time I thought it might be the epitaph for the band. Eleven years later, we are still around and still playing a lot of these songs, so it was fun to revisit them."
The recording is currently in the mastering stage and RAVAGE is seeking interest from record labels.