There's A Video Game Coming Where You Play As A Cat
---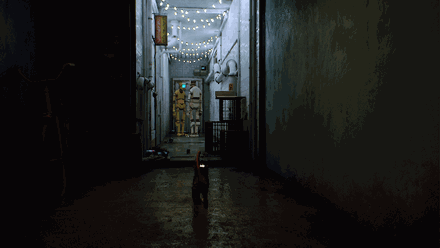 The third person solo adventure game is currently in the early stages of development. The game, known as HK, is a project being built by a French team of two humans and two cats. Set in "an indefinite period" which looks like the approaching future, the game takes place in a city inspired by Kowloon Walled City. You'll have control of the backpack wearing kitty as you navigate the dystopia, climbing walls and possibly having to avoid the humanoid robots that inhabit the area.
At this time, not much else has been offered for details about the game play or story line. Do not expect to pounce on this game anytime soon though, as the creators have stated: "We need [a] few more years to make what we want." Even with the photos and clips they have released, this game is looking pretty awesome.
The team is building HK using Unreal Engine 4 and plan on releasing the game on PC, with the possibility of PS4, Xbox 1, and other systems.