4'o'Clock Slam: GUTTURARL CORPORA CAVERNOSA
---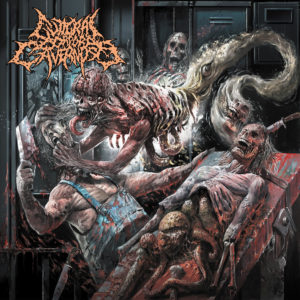 4'o'Clock Slam is a reoccurring segment every Wednesday at 4:00pm (EST) where we offer the best in slam, brutal death metal, goregrind, and other acquired tastes at the extremes of the death metal spectrum.
Taiwanese slam machine, GUTTURARL CORPORA CAVERNOSA is back with their long awaited sophomore offering, You Should Have Died When I Killed You. Consisting of members of Gorepot, Coprocephalic and Maggot Colony, GUTTURARL CORPORA CAVERNOSA has become one of Taiwan's leading death metal acts.
Featuring album art by Indonesian artist Aditia Wardhana, You Should Have Died When I Killed You was recorded mixed and mastered at FTOL Studios in Taipei, Taiwan. Gore House Productions are responsible for releasing the album on July 8th, 2016.