Photos: KILLSWITCH ENGAGE (Boston, MA) – 2022/02/06
---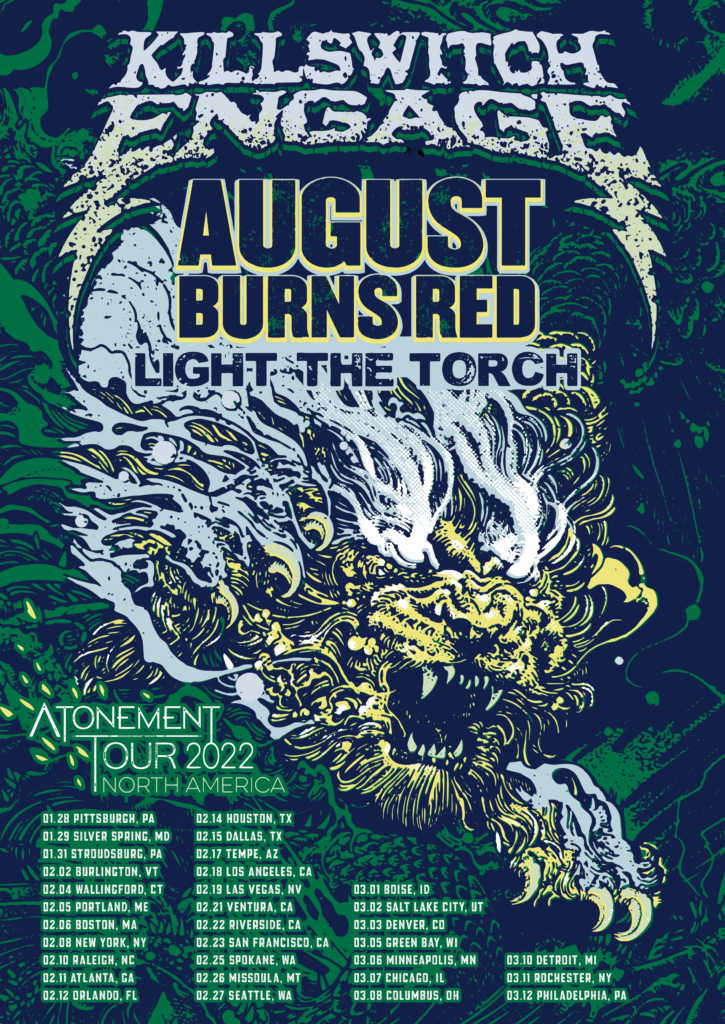 The Atonement Tour makes its return with the same powerful lineup, which includes Lancaster, Pennsylvania's August Burns Red as main support and Light the Torch as the opening act. As fans are more than well aware, Light the Torch frontman Howard Jones served as KILLSWITCH ENGAGE's singer from 2002-2012.
This tour package was originally planned for Spring 2020 but was ultimately postponed two dates into the original run due to the global shutdown that was a result of the COVID-19 pandemic.
KILLSWITCH ENGAGE would perform songs spanning their discography kicking of with "Unleashed," the first single from their most recent album, Atonement, released by new label home Metal Blade Records in 2019. The beginning of the set showcased newer songs like "I Am Broken Too" and "Crownless King" fading into fan favorites "My Last Serenade," "The End of Heartache," and "In Due Time". They would round out the set accompanied by Jones for several songs, finishing with "The Signal Fire" – which features a guest vocal appearance by Jones on the album.
Head to the KsE Bandcamp to download six B-side tracks that didn't make the cut for Atonement. The digital download is $1 and proceeds are donated to charity.
Photos by bananamasher.
---
KILLSWITCH ENGAGE:
Website | Bandcamp | Facebook | Instagram | Spotify | Twitter | YouTube
---
---