Photos: AUGUST BURNS RED (Boston, MA) – 2022/02/06
---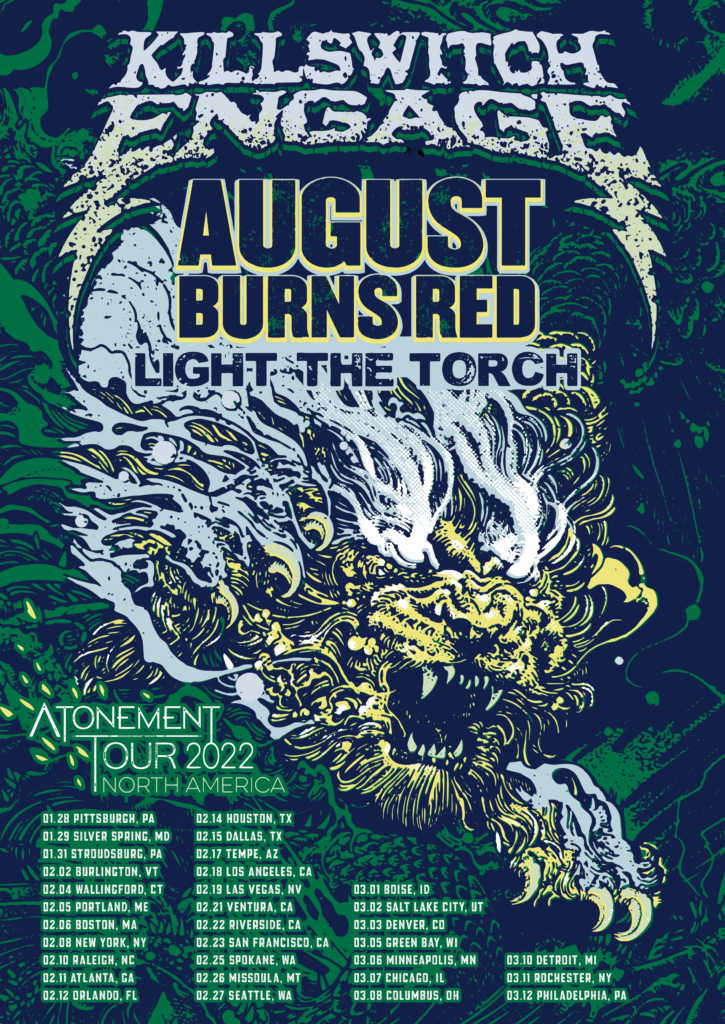 Metalcore heavyweights from Lancaster, Pennsylvania AUGUST BURNS RED have released nine studio albums since forming in 2003. Their latest, Guardians, was released in April 2020 via Fearless Records. The band's current lineup consists of guitarist John Benjamin "JB" Brubaker and guitarist Brent Rambler, drummer Matt Greiner, lead vocalist Jake Luhrs, and bassist Dustin Davidson.
Guardians once again fulfills a quiet, yet staunch 17-year commitment to a diehard audience worldwide. AUGUST BURNS RED preserved this level of integrity since first emerging in 2003. Following the seminal Messengers [2007] and Constellations [2009], the band infiltrated the mainstream via 2015's Found In Far Away Places. Throughout 2019, the musicians wrote what would become Guardians. Rather than tracking in one chunk, AUGUST BURNS RED spent more time on the music than any other album. They recorded in two separate sessions at Think Loud Studios in York, PA alongside longtime producers Carson Slovak and Grant McFarland. This extra time allowed for unparalleled creative latitude.
Photos by bananamasher.
---
AUGUST BURNS RED:
Website | Bandcamp | Facebook | Instagram | Spotify | Twitter | YouTube
---
---