Photos: GLACIER (Somerville, MA) – 2021/08/21
---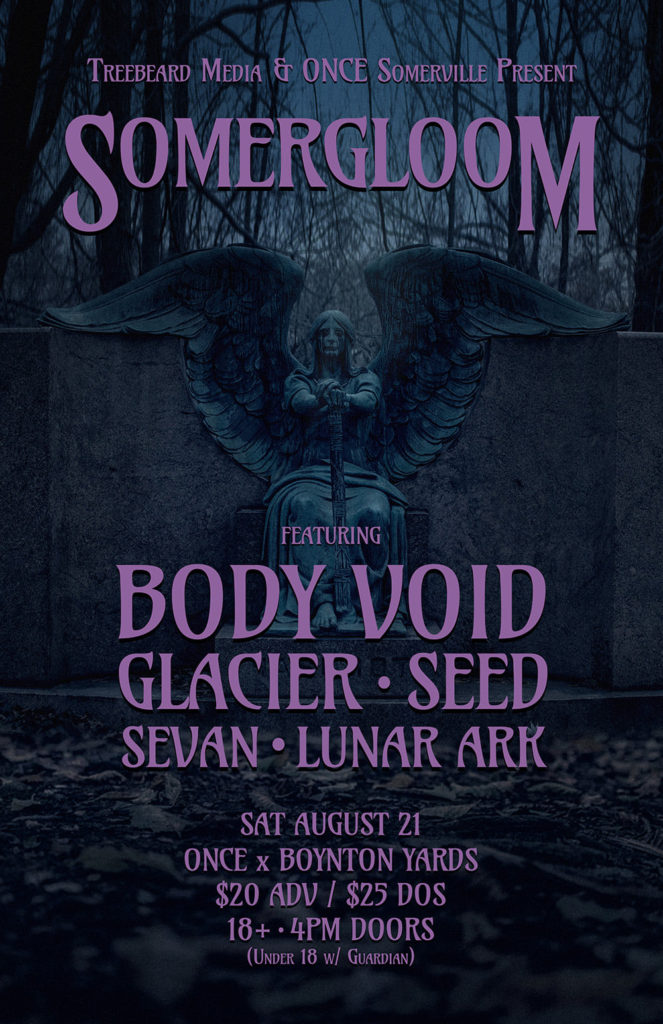 GLACIER are the heaviest band to come out of New England. The instrumental collective are based in Boston, Massachusetts.  The music they create is a soundscape reminiscent of a glacier – spanning more tranquil, peaceful moments of a majestic glacier off in the distance to the unrelenting force and sheer power of a collision with one.
The post-doom metallers made their debut in 2013 with the release of their first LP, Concave. It would be six years until their sophomore opus, No Light Ever, though releasing two EPs in between. The album is available on vinyl via Wolves and Vibrancy Records and CD via Post Recordings.
Usually taking position along a dark stage with minimal, yet specific lighting, the quintet provides an intense performance that takes you on a rollercoaster ride and will shake you (and the venue) to it's core. This performance however took place right around dusk, outside on a nice, partly sunny summer evening.
No Happy Music.
Photos by bananamasher.
---
GLACIER:
Website | Bandcamp | Instagram | Spotify | Twitter
---
---