Photos: RUBY THE HATCHET (Cambridge, MA) – 2021/10/31
---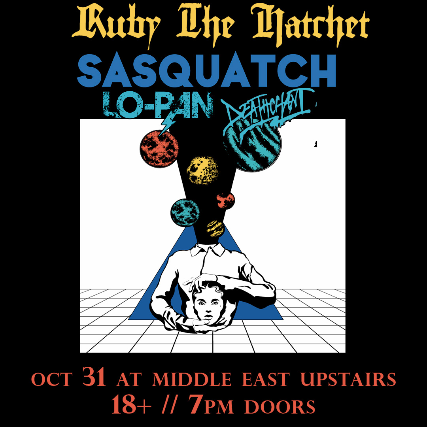 After releasing a few efforts themselves, including their debut album Ouroboros in 2012, Philadelphia's retro rockers RUBY THE HATCHET we picked up by Tee Pee Records. The psychedelic quintet would release 2015's Valley of The Snake then Planetary Space Child in 2017 under the label.
This past September [2021] it was announced that the doom'n'rollers would sign with Magnetic Eye Records for a forthcoming EP and studio album.
Photos by bananamasher.
---
RUBY THE HATCHET:
Website | Bandcamp | Facebook | Instagram | Spotify | Twitter | YouTube
---
---