Listen: AMENRA – 'De Doorn' (Relapse Records)
---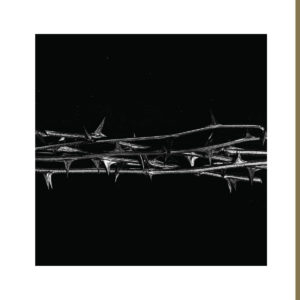 AMENRA's first release for Relapse Records is at once a departure and a momentous act of deliverance. Stepping outside the run of albums titled Mass I-VI, De Doorn casts a 21-year journey from the heart of Belgium's crusading hardcore scene to world-renowned, spiritually guided innovators in an enthralling new light.
Ritual, remembrance and hard-won rebirth have always been at the heart of AMENRA's colossal, soul-purging approach. Centered around frontman Colin H. Van Eeckhout, but marked out by a transcendent unity of purpose, their albums have acted as totemic, personal marker points, a means to process individual grief as a shared, cathartic experience. Their live shows are acts of incendiary, communal exorcism that reach a cusp of sublime, out-of-body experience. A closely knit collective, they transport you to a febrile state where confrontation of pain, transformation and true healing can occur.
AMENRA have always been profoundly bound to their hometowns around Flanders, the weight of that area's war-torn history. The sacrifice and sense of a larger purpose that bridges the fragility of humanity and the pull of an immaculate ideal is carried as an ever-present resonance. No more is this apparent than in the spectacular, commemorative events the band have performed in recent years – to mark ending of the First World War; the band's 20th anniversary; and the departure of long-time band member Levy Seynaeve.
Regarding the release of De Doorn, AMENRA guitarist Lennart Bossu comments:
"We are proud to finally unveil these songs to the world, two years after we had first performed them during our fire rituals with just a select group of witnesses. They are written in our native tongue, which means they could not possibly be any closer to us, and we look forward to taking them to audiences worldwide in the months to follow."
Watch AMENRA's A Flood of Light, a beautifully shot and edited documentary from artist Bobby Cochran. With archival live footage from the duration of the band's existence as well as interviews with members of AMENRA and the Church of Ra collective, A Flood of Light is a mesmerizing look into their meticulous processes and many accomplishments, all rooted in a friendship stronger than any challenge they have faced.
The first Amenra album to be sung entirely in Flemish, De Doorn imparts a universal power by digging deep into local customs. Not just allowing for a greater range of expression through the intimacy, allowances and layers of meaning granted by your native tongue, it takes inspiration from Flemish forms such as Kleinkunst, a folk-based musical wave driven by storytelling, and the passing of wisdom through generations. Yet as with every AMENRA release, De Doorn is an act of observance that recognises the path travelled by fully experiencing the moment, as a rite of consummation, reckoning and deliverance.