FULL OF HELL & GATECREEPER Join for North American Summer Tour
---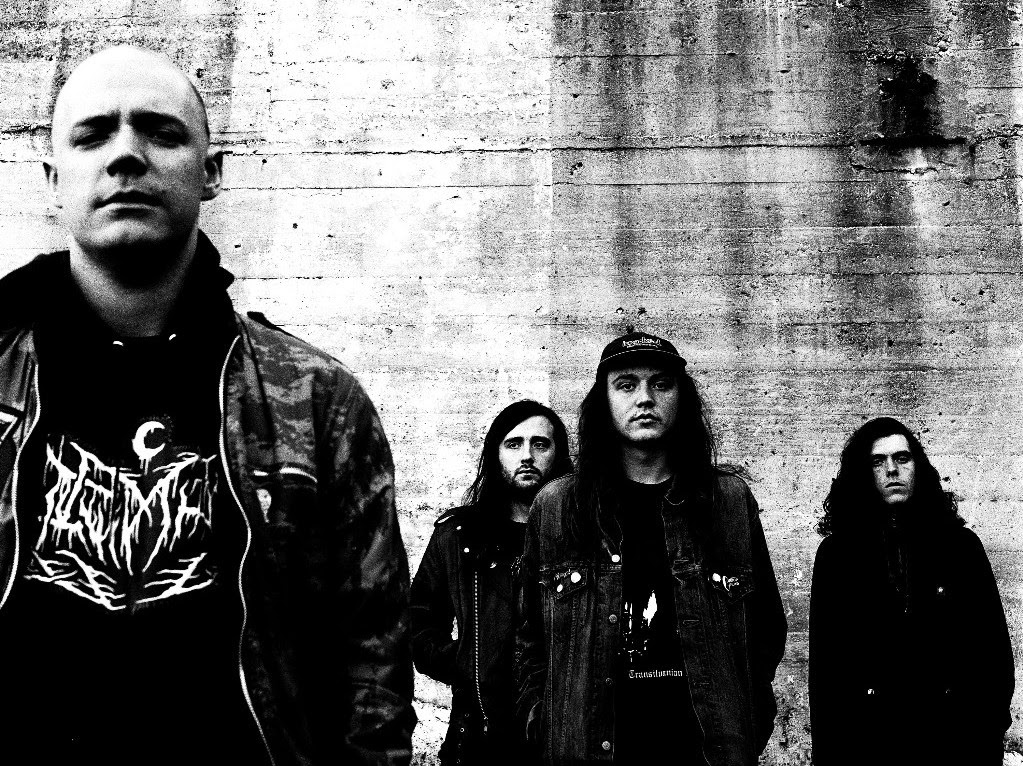 Relapse label-mates FULL OF HELL and GATECREEPER have joined forces for a co-headlining North American summer tour.
In certain circles, FULL OF HELL needs no introduction. This young band has made a name for themselves in a short amount of time, racking up a prolific touring and release history while exploring a gamut of sounds within the spectrum of extreme and avante garde music. Formed in 2009, the embryonic beginnings of FULL OF HELL display their palette at its most primitive, d-beat and blast ridden hardcore punk with spats of noise and caustic rhythm, and within a few short years, they have bloomed into a true force to be reckoned with within the punk and metal communities. 2014 saw the release of their now acclaimed double album collaboration with Japanese noise legend Merzbow, which showed the band truly beginning to come into their own, combining elements of grindcore, death and black metal, punk and hardcore with a smattering of sonically laden power electronics and industrial pounding. 2016 saw the release of their collaboration with the thundering and depressive duo, The Body, entitled One Day You Will Ache Like I Ache. This acclaimed release was followed by a collaborative live tour, where the band bent expectations again in a whirlwind of electronic percussion and drone. 2017 was another prolific year for the band as they released their third proper full-length Trumpeting Ecstasy along with another collaboration with The Body entitled Ascending a Mountain of Heavy Light. FULL OF HELL recently signed to Relapse Records and are currently writing their next full-length.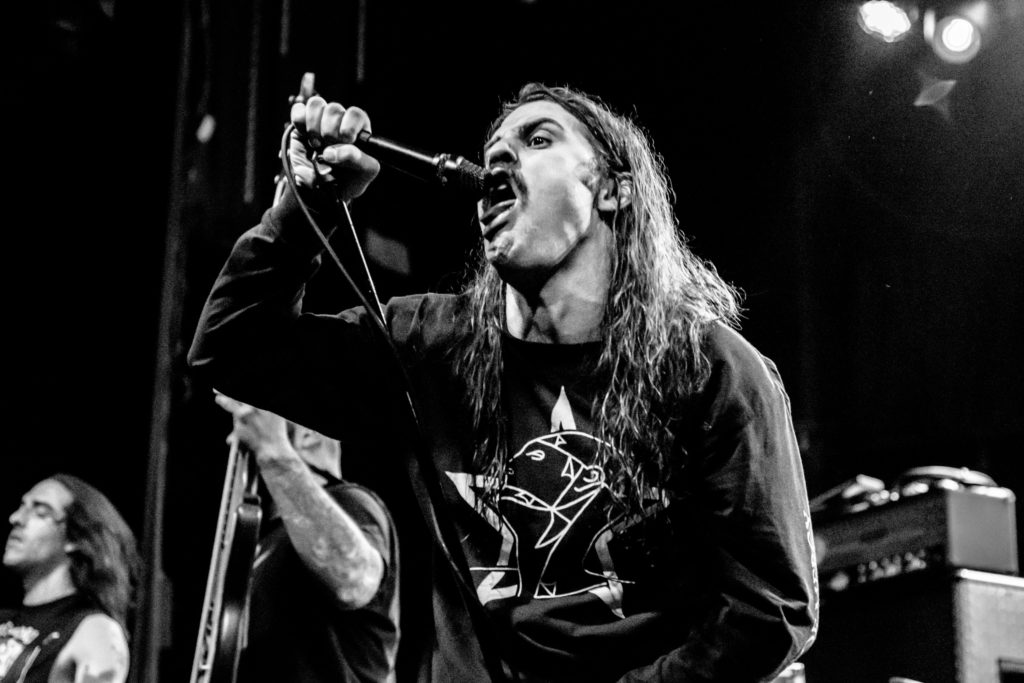 GATECREEPER was formed in September of 2013 with members originating from both Tucson and Phoenix, Arizona. Bonded together over a mutual love of old-school death metal, GATECREEPER set out to write classic yet memorable songs for a new generation. The band recorded and released a self-titled 4 song EP digitally in April of 2014, this short but satisfying release gained the band a large following of fans from both the hardcore and metal communities.
2015 saw GATECREEPER embark on their first tour of the West Coast, soon followed by the release of a split 7" with fellow Arizonans Take Over And Destroy. The band spent the second half of 2015 touring the East Coast, cultivating their rapidly growing local and national following, and recording more new material to be released on several different split releases throughout early 2016.
After returning from another West Coast tour, this time with Colorado's Of Feather and Bone, GATECREEPER returned to Homewrecker Studios to record their debut full-length album with Ryan Bram in Tucson, Arizona. Sonoran Depravation was mixed by Kurt Ballou (Converge, Nails, Black Breath) and mastered by Brad Boatright (Obituary, Sleep, Magrudergrind), both of whom are known for their unparalleled work in the extreme metal world. The resulting record, a 9-song offering of monstrous death metal, is without a doubt GATECREEPER's finest work yet.  Come March 2nd, the band will drop a split with crossover titans Iron Reagan.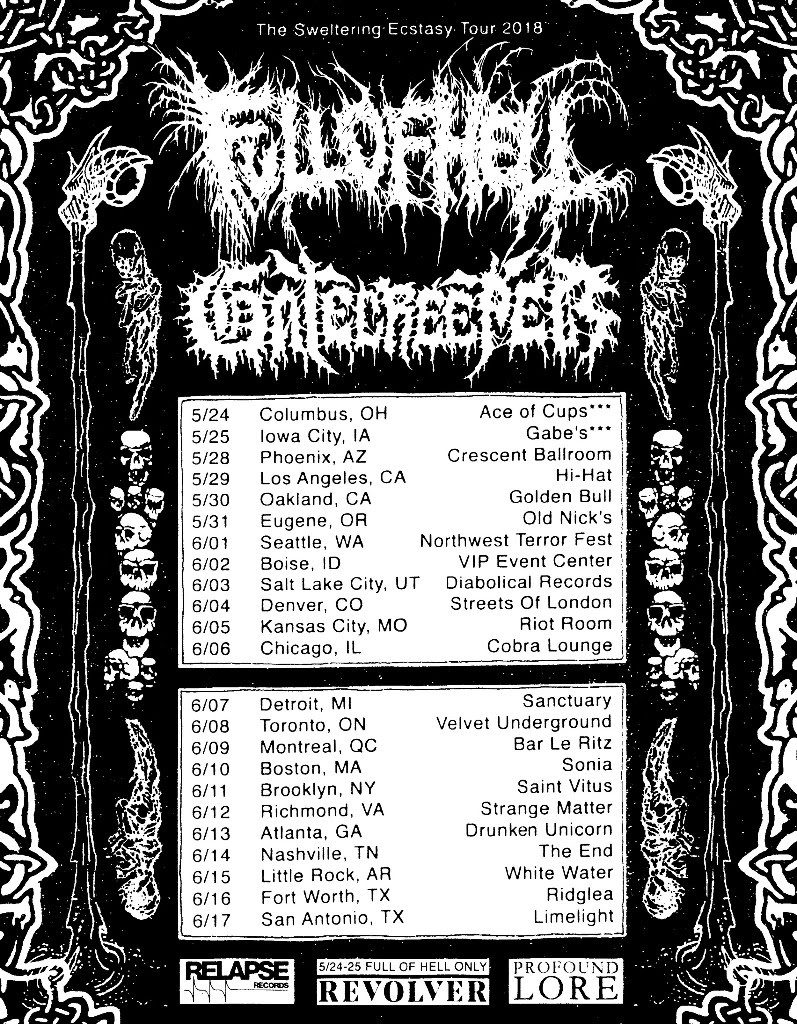 FULL OF HELL & GATECREEPER Tour Dates:
May 24 Vancouver, BC @ Modified Ghost Festival III ^
May 24 Columbus, OH @ Ace of Cups *
May 25 Iowa City, IA @ Gabe's *
May 28 Phoenix, AZ @ Crescent Ballroom
May 29 Los Angeles, CA @ Hi-Hat
May 30 Oakland, CA @ Golden Bull
May 31 Eugene, OR @ Old Nick's
Jun 01 Seattle, WA @ Northwest Terror Fest
Jun 02 Boise, ID @ V.I.P. Boise Event Center
Jun 03 Salt Lake City, UT @ Diabolical Records
Jun 04 Denver, CO @ Streets of London
Jun 05 Kansas City, MO @ Riot Room
Jun 06 Chicago, IL @ Cobra Lounge
Jun 07 Detroit, MI @ Sanctuary
Jun 08 Toronto, ON @ Velvet Underground
Jun 09 Montreal, QC @ Bar Le Ritz
Jun 10 Boston, MA @ Sonia
Jun 11 Brooklyn, NY @ Saint Vitus Bar
Jun 12 Richmond, VA @ Strange Matter
Jun 13 Atlanta, GA @ Drunken Unicorn
Jun 14 Nashville, TN @ The End
Jun 15 Little Rock, AR @ White Water
Jun 16 Ft. Worth, TX @ Ridglea
Jun 17 San Antonio, TX @ Limelight
* Full of Hell only
^ Gatecreeper only
http://fullofhell.com
https://fullofhell.bandcamp.com
http://www.facebook.com/fullofhell
https://gatecreeper.bandcamp.com
http://www.facebook.com/gatecreeper
https://twitter.com/Gatecreeper