Stream: 'Pain Cleanses Every Doubt' the Debut Album from ULTHA
---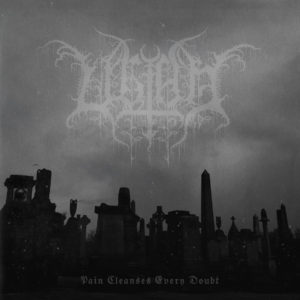 Translation Loss is proud to release Pain Cleanses Every Doubt, the debut album from Germany's black metal threat ULTHA. Recorded in their rehearsal room a mere 6 months after their inition as a band, ULTHA consists of seasoned members from renowned German acts such as Planks, Goldust, and more.
Pain Cleanses Every Doubt is a testimony to melancholy, fear, and a sense of dread that is always omnipresent in the overall atmosphere of the album. From the heavy yet melody-driven tracks to the metaphoric lyrics, ULTHA carry forth uncompromising black metal inspired by USBM bands such as Ash Borer, Wolves In The Throne Room, Weakling, and early Leviathan.
Metal somewhere between the traditional Scandinavian school and a more contemporary US-Black Metal approach. The four songs (running a total of forty minutes) often vary in speed and mood, yet always functioning as one massive entity with the constant feel of urging darkness being present. This darkness manifests in the omnipresent melodies which lure the listener in combined with the sophisticated, metaphor ridden lyrics about melancholia, depression, doubt and anti-religious believes. There is a fine balance of a cold, rough feel to a full and heavy sound, embodied in a very mature songwriting for such a young band.