Photos: WHITECHAPEL (Worcester, MA) – 2022/02/25
---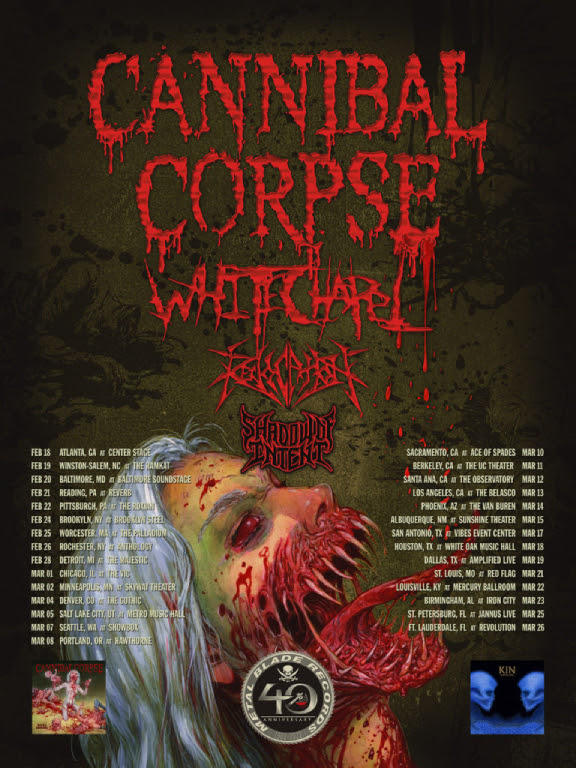 At this stage in the game, the name WHITECHAPEL commands respect. Already sitting on one of the most enviable catalogs in contemporary metal, in 2021, the Knoxville-deathcore unit returned with the mighty Kin, which was produced once again by Mark Lewis with David Castillo at Ghostward Studios in Sweden handling the mixing, then Ted Jensen mastering it in Nashville, TN.
Since their 2007 debut, The Somatic Defilement, WHITECHAPEL's output has been mired in darkness. Their most recent album is a dynamic and diverse collection, further advancing the band's sound into new territory without losing sight of what brought them to this point. Kin is available now via Metal Blade Records.
Photos by bananamasher.
---
WHITECHAPEL:
Website | Bandcamp | Facebook | Instagram | Spotify | Twitter | YouTube
---
---