Photos: VANTAGE POINT (Cambridge, MA – 2021/07/30)
---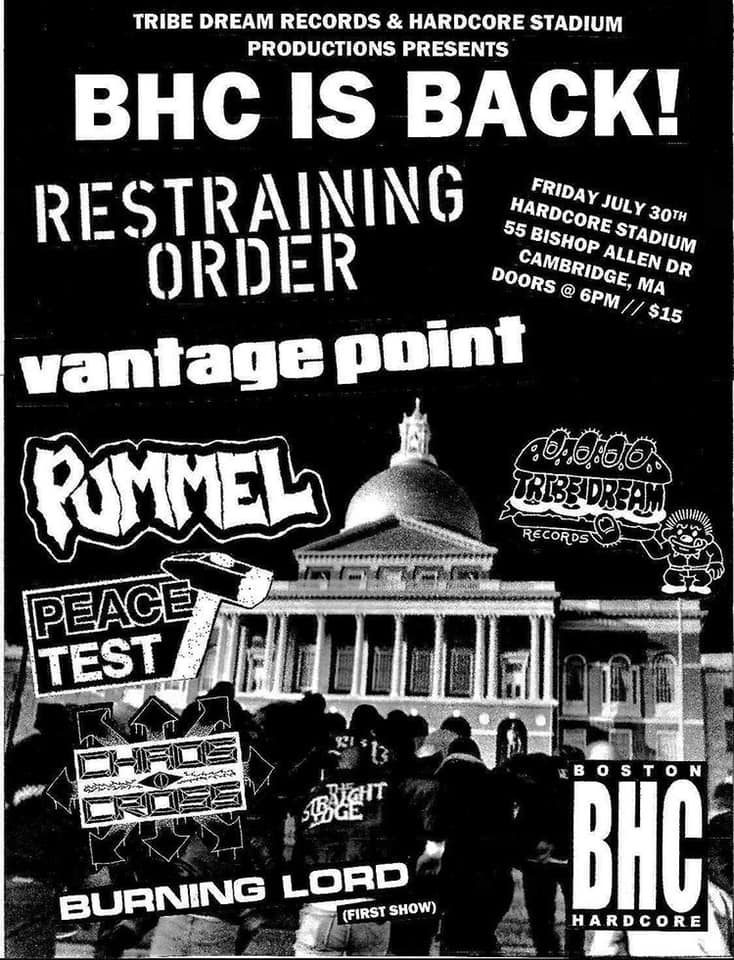 Straight-edge hardcore group VANTAGE POINT formed in 2016 in Boston, MA. Taking influence from bands like Bane, Ten Yard Fight, In My Eyes, Judge, and Carry On.
VANTAGE POINT released their first offering a way of a  demo followed by a self-titled EP released by Straight & Alert Records in 2017. Triple B Records would then drop the An Answer You Won't Find EP and a demo in 2019.
The demo features two covers, "There's A Black Hole In The Shadow Of The Pru" by American Nightmare and "Moving On" from Desperate Measures.
Bananamasher was in attendance during the show in Cambridge, MA at Hardcore Stadium, those photographs are below.
---
---
---