New ELECTRIC WIZARD Album Coming Later This Year
---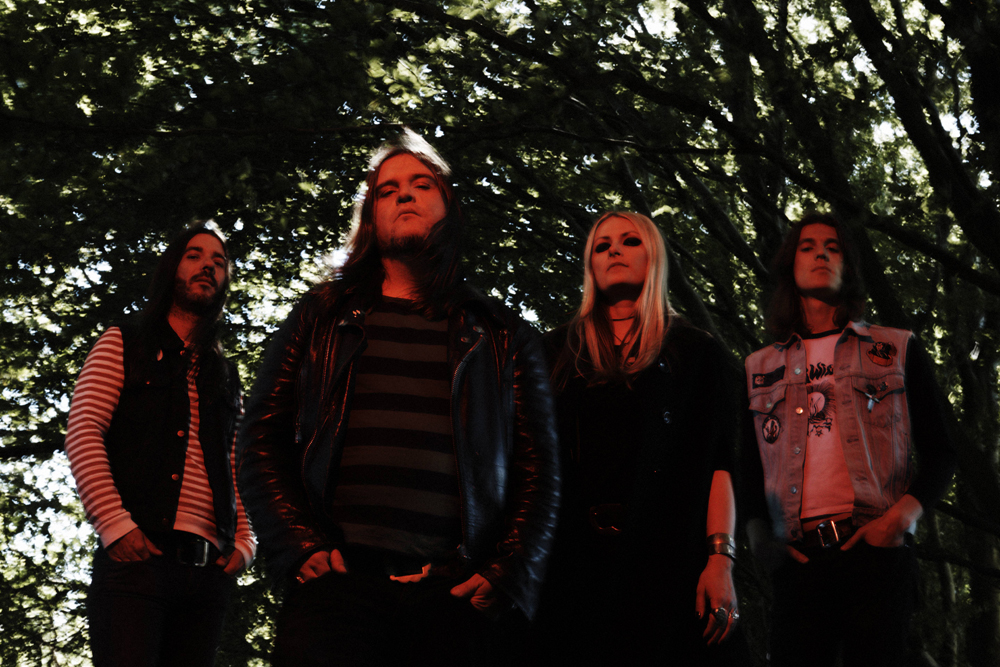 Spinefarm Records are aware that free and wild cult leaders, ELECTRIC WIZARD, are working on their ninth studio album, with delivery expected in time for a Halloween 2016 release.
This is all the information available. The whereabouts of the band and the recording / mixing details are not currently known, but more news should follow in due course…
This new offering will be the follow-up to 2014's Time to Die and will be the second release on the band's Witchfinder Records imprint, the result of a worldwide deal with Spinefarm Records.
Time to Die effectively closed the lid on a particular part of the band's career, and this new album will represent a fresh turn of the turf… Produced by Oborn, the album was recorded at Toe Rag Studios in East London, with analog gear used exclusively throughout, with finishing touches done at Skyhammer Studio by Chris Fielding. Time to Die entered Billboard's Top 200 at 62.
The UK-based doom metal masters ELECTRIC WIZARD recently headlined Desertfest in both Berlin and London, finishing off the festivals (and the attendees' ear drums) with the sort of performances that have made them the true gate-keepers of UK metal's great & glorious traditions.
[embedyt] https://www.youtube.com/watch?v=S-PuLvtnnlI[/embedyt]
ELECTRIC WIZARD live:
08/26 – Las Vegas, NV – Psycho Las Vegas