Lynch Family Skatepark Sees It's First Spring
---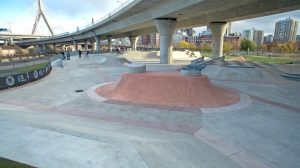 Last November, the Great Boston area celebrated the long-awaited opening of the Lynch Family Skatepark, which roughly 2,000 people gathered including pro skaters Tony Alva, Ray Barbee and local pro Andy MacDonald. Located in East Cambridge beneath the access ramps to I-93's iconic Leonard P. Zakim Bunker Hill Memorial Bridge. The "wheel-friendly" park is designed to accommodate skateboarders, BMX riders, and inline skaters and will include access around the skate plaza for spectators who wish to watch the athletes in action.The 40,000 square-foot skatepark has been in the works for over a decade, costing $5m to build. Vans stepped in to offer $1.5m to give the park what it needed to begin construction to be completed.
Vans looks to partner with the new skatepark to host world class competitions and skating clinics. Vans will also be providing $25,000 each year for the next seven years for ongoing maintenance. Said Vans and VF Action Sports President Kevin Bailey:
"Since our founder left Massachusetts to start up Vans in California, we have sought ways to give back to our original New England roots. Vans is honored to join the city of Boston, the DCR [Massachusetts Department of Conservation and Recreation] and all the dignitaries who worked so hard to make this happen, to provide a platform for locals to express themselves through skateboarding as our brand has done for nearly 50 years. Vans' commitment to this incredible partnership is strong and spirited, and we look forward to supporting the Lynch Family Skatepark for many years to come."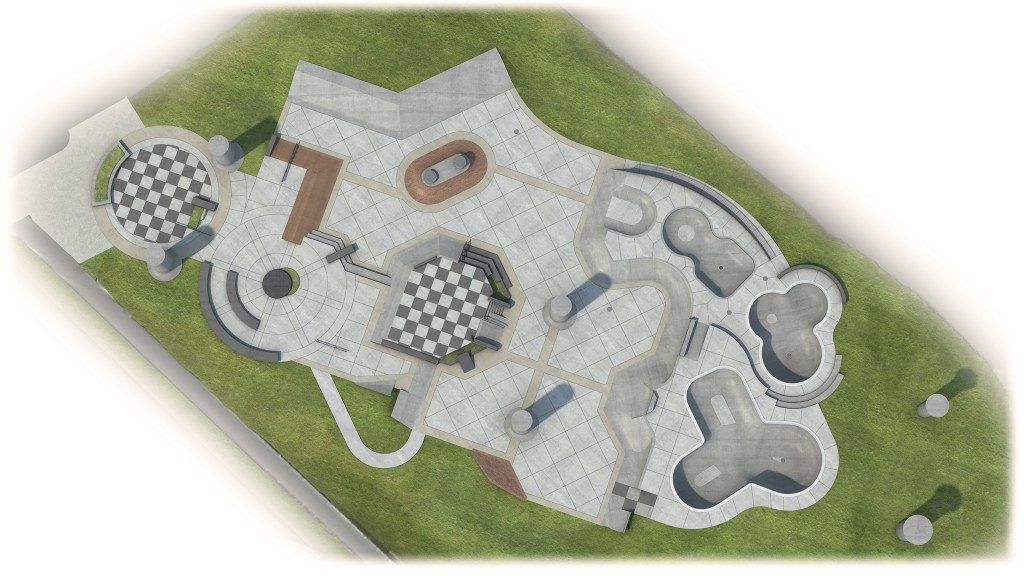 The skatepark is designed as a one-of-a-kind facility that captures the creativity and aspirations of skaters from around the region, featuring design input from more than 400 local skaters and skateboarding professionals, including Boston area native Andy MacDonald (Andy was crowned as skateboarding's World Champion eight years in a row in the World Cup Skateboard Series). The skatepark was designed by Stantec and constructed by California Skateparks and Valley Crest Landscape Developers.
The skatepark showcases several platforms with ledges and rails, three bowls, and dozens of ramps. [GATHERING SPECS AND OTHER DETAILS REGARDING TERRAIN AND OBSTACLES.]
[embedyt] http://www.youtube.com/watch?v=yYAzvo-UQNk[/embedyt]