Trillium Brewing Company Releases Big Bird
---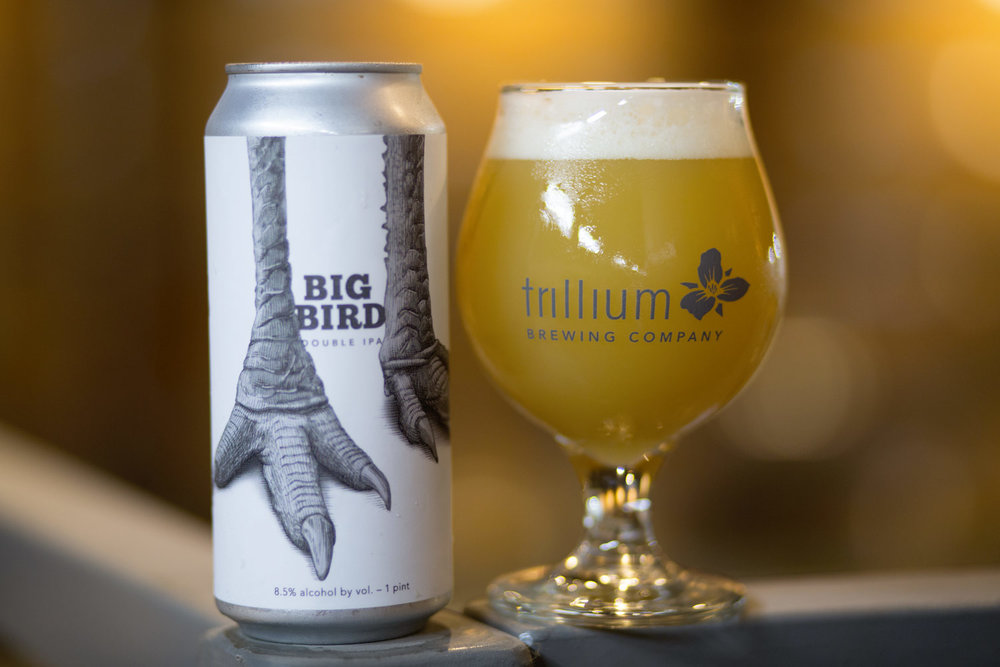 Trillium Brewing Company "small birds" are a series of pale ales experimenting with combinations of adjunct grains and hop varieties to create seasonal, sessionable pale ales. "Big Bird" is a continuation of some of these experiments in an amped-up Double IPA form. One of the hoppiest beers they have made to date, "Big Bird" is featuring a new signature hop. This new hop gives "Big Bird" an intense nose that zaps the senses with aromas of lime, overripe papaya, and pithy citrus. Flavors of pineapple and tangy grapefruit are balanced by a light body and dank, resinous finish. Pumped up with hop forward flavor and weighing in at 8.5% ABV… there's a new bird in town, and this clucker is big!
ABV: 8.5%
MALT: American 2-Row Barley, White Wheat Malt, Dextrine Malt, Flaked Wheat, Valley Danko Rye, Valley Triticale, Malted Oats, Dextrose
HOPS: n/a
Trillium Brewing Company was established on the values of family, passion, and dedication. Celebratory ales were first crafted to commemorate the marriage of founders JC and Esther Tetreault. This initial concept evolved into a lifestyle and dream to share, not only beer, but experiences with one another and their community.
Trillium opened in March 2013 with the support of family, volunteers, two babies, and three employees. This small brewery has since developed into an exciting venue of collaboration and innovation. Trillium is a New England farmhouse style brewery, deeply rooted in the dynamic landscapes, abundant natural resources, and resilient population of the region. From our wild ales, fermented with our native New England mixed microbe culture, to our more hop-forward offerings, we aim to produce beer that is both approachable and engaging.
Our flagship location is tucked in the vibrant Fort Point neighborhood of South Boston where we utilize practices representing both tradition and modern re-invention. We find inspiration in the heritage of farmhouse brewing methods while actively employing novel concepts and technologies. In December 2015, we opened our secondary facility in Canton, MA, which will allow us to significantly increase production volume for wider availability and expanded variety.