Stream: 'Pure Divorce' from TRUE CROSS the Album That Almost Never Happened
---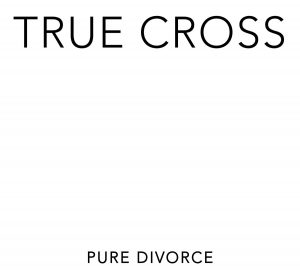 Maintaining the passion and conviction of their past experiences in extreme metal and hardcore circles and converging it with the auditory wonder and translucence of shoegaze and post-rock, TRUE CROSS is not as much a band as it is a testament of naked, open, and empowered emotion. Melodies glide, soar, and welcome the crushing, forceful heaviness that compliments rather than overpowers. An experiential soulside glimpse into the mind's eye such as this requires subtle technical precision and sharpened, well crafted songwriting.
TRUE CROSS is making music meaningful again. Fans of the underground's extreme fringes to the die-hard Sub-Pop disciples can all embrace this epitaph of the past and join together in a triumphant future. The last future we may have. TRUE CROSS will guide you. Recorded over many months across three different states and two time zones, Pure Divorce is an album that almost never happened. At many points, it seemed as though the album would not be completed. Fortunately, mixing engineer Brad Wallace worked tirelessly and ensured that not only would the album be completed, but also accurately reflect the band's dynamics, ranging from sparsely ethereal to oppressively heavy.
TRUE CROSS consists of drummer Mike Pohlmeier (Landmine Marathon), guitarist/vocalist Nat Coghlan (Trap Them, Transistor Transistor), and guitarist Bjorn Dannov (Vehemence, Abigail Williams), and bassist Stephen LaCour (Trap Them, Hesitation Wounds). It was almost inevitable that the music would be heavy, but TRUE CROSS'' only goal was to write songs they would want to listen to… songs they truly cared about.
Throughout the peaks and valleys of its songs it is an album obsessed with endings. The end of relationships, the end of friendships, the end of life, and the end to the meaning in anything that comes long before its actual conclusion. Each song commemorates a resignation to an inevitable end, not encouraging the listener to look forwards or backwards but to simply close their eyes and let go. This is the soundtrack to sleeping through the heat death of the universe.
Pure Divorce was released earlier this year through Seeing Red Records.