---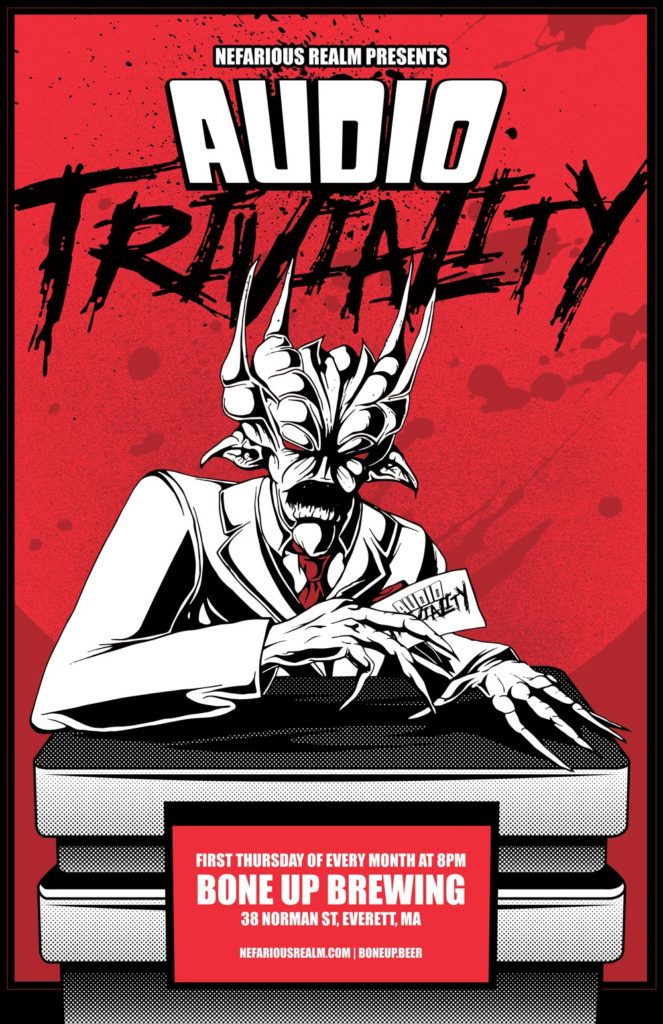 What is Meatloaf's real name?
Do you know the title of the sole studio album by Minor Threat?
What year was …In Justice for All released?
Audio Triviality is a night of music-themed trivia with a specially curated playlist of tunes. Each installment is unique with a special theme offering a different experience every time. The questions and the music includes mainstream favorites to niche rock, metal, and punk genres spanning decades.
Themes include Anatomy, Planes Trains and Automobiles, Beer, Bad Music, Halloween, Animals, Year in Music, Film & TV, 90's Punk & Hardcore, Love, Sports, Death Metal History, Colors, Politics, and many more!
Residency: Join us at Bone Up Brewing in Everett, MA on the first Thursday of every month, starts at 8pm!
Contact us to book Audio Triviality!