ROTTEN SOUND Announce New EP
---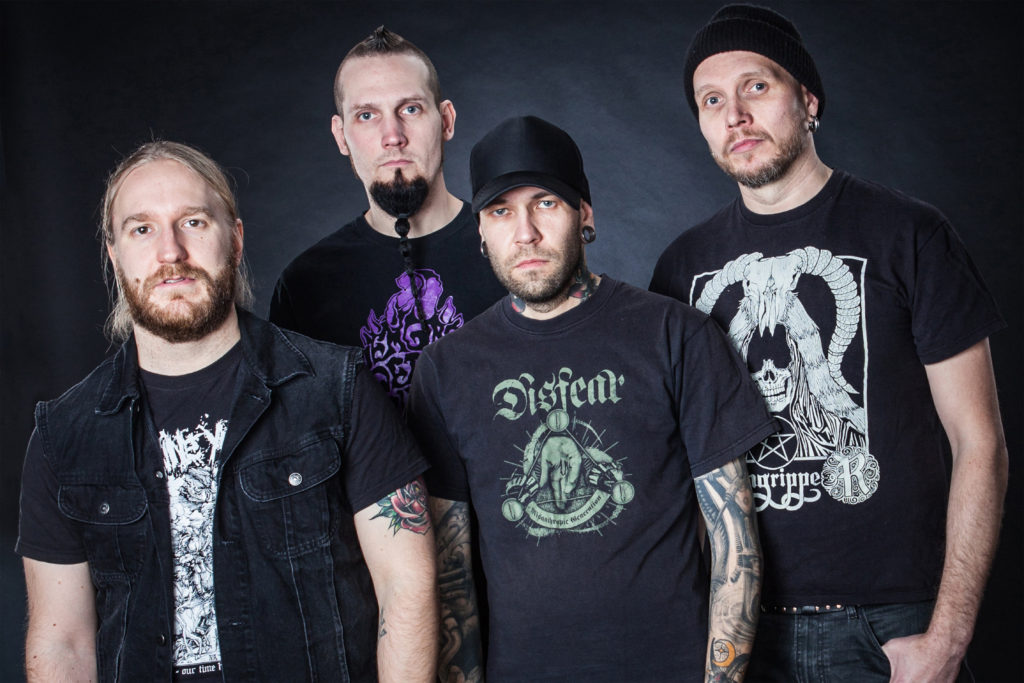 Finnish grindcore powerhouse ROTTEN SOUND have announced a forthcoming new mini LP titled Suffer to Abuse. A follow up to their crushing 2016 full length Abuse to Suffer, the new mini LP will be released worldwide on May 18th in North America through Season of Mist Records.
ROTTEN SOUND are streaming the first new track off Suffer to Abuse. The track, "Harvester of Boredom" is a signature slice of ROTTEN SOUND's crushing grindcore, and is streaming here. Regarding the new track, vocalist Keijo Niinimaa comments:
"Our new track 'Harvester of Boredom' is the first song created for this release: Sami's riffs and the lyrics are about a drug related harvesting in not-so-good conditions. This has nothing to do with Metallica – except for the nodding tribute in the title – just in case someone mistakenly thought that we wanted to comment on their efforts."
Established in 1993, ROTTEN SOUND have since firmly placed themselves at the forefront of the grindcore and extreme metal scenes for over 20 years. The band are unrivaled in their approach to scorching speed, crushing heaviness and some of the most ferocious vocals in the genre. ROTTEN SOUND have toured the world over on the backs of 6 well-received full-lengths with multiple splits and EPs in-between. 'Abuse to Suffer' sees the rejuvenated band lay down a punishing barrage of hyper-aggressive extremity, setting the bar for brutality to new heights yet again.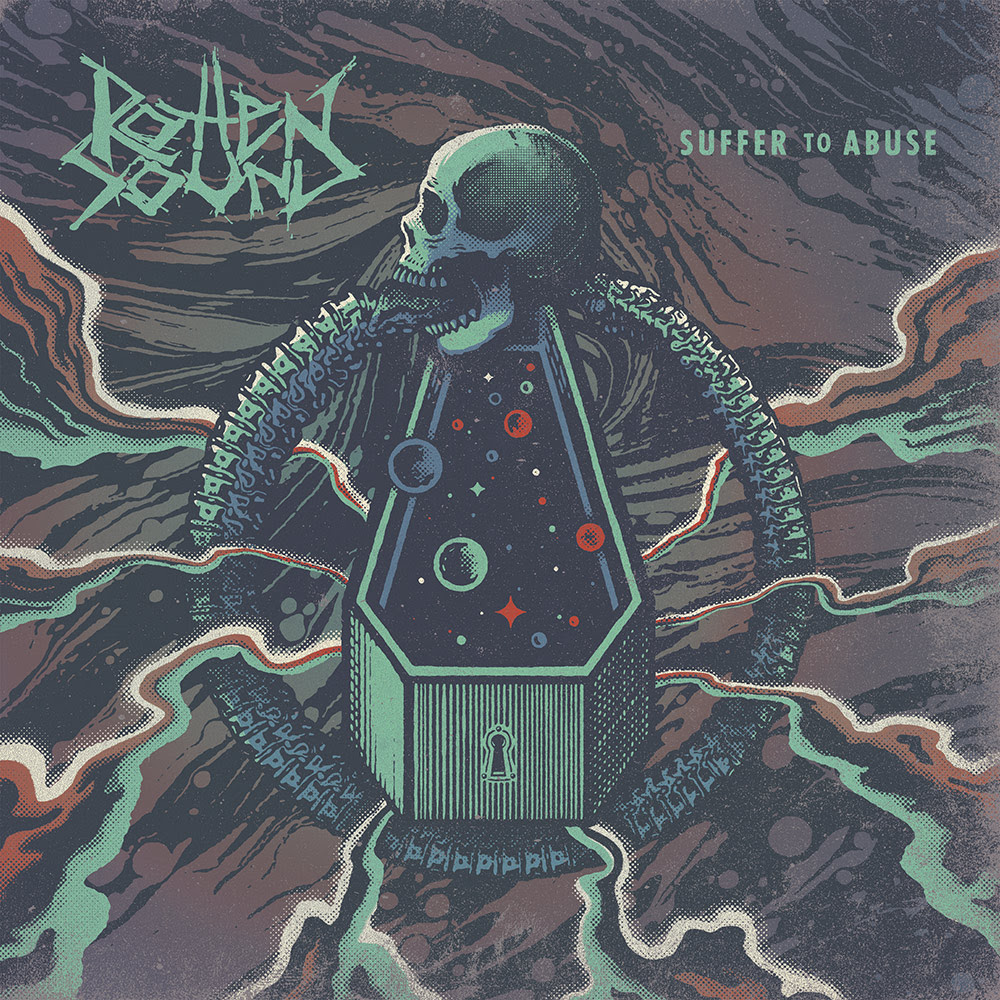 Abuse to Suffer track listing:
1. Privileged
2. The Misfit
3. Stressed Mess
4. Harvester of Boredom
5. One Hit Wonder
6. Nutrition
7. Slaves of Lust
Vinyl Pressing Information:
– Mint (100 copies)
– Blue with B-Side Etching (400 copies)
ROTTEN SOUND live:
Southeast Asia & Japanese:
Mar. 15 Bangkok, Thailand @ Immortal Bar
Mar. 16 Singapore, Singapore @ Decline
Mar. 17 Kuala Lumpur, Malaysia @ Rumah Api
Mar. 18 Jakarta, Indonesia @ Bulungan Outdoor
Mar. 20 Taipei, Taiwan @ Revolver Bar
Mar. 22 Yokohama, Japan @ El Puente
Mar. 23 Shinjuke, Japan @ Dues Shinjuke
Mar. 24 Asakusa, Japan @ Asakusa Gold Sounds
Europe w/ EXHUMED, IMPLORE
Apr. 12 Paris (FR) @ Gibus Live
Apr. 13 Essen (DE) @ Turock
Apr. 14 Amersfoort (NL) @ Headbangers Bash
Apr. 15 Jena (DE) @ Rosenkeller
Apr. 16 Rostock (DE) @ Alte Zuckerfabrik
Apr. 17 Poznan (PL) @ Klub U Bazyla
Apr. 18 Berlin (DE) @ Cassiopeia
Apr. 19 Tannheim (DE) @ Schwarzer Adler
Apr. 20 Vevey (CH) @ Rocking Chair
Apr. 21 Göttingen (DE) @ Haus der Kulturen
Apr. 22 Vienna (AT) @ The Escape
Apr. 23 Bratislava (SK) @ Randal Club
Apr. 24 Budapest (HU) @ Dürer Kert
Apr. 25 Ostrava (CZ) @ Barrak
Apr. 26 Hamburg (DE) @ Hafenklang
Apr. 27 Erica (NL) @ Pitfest
Apr. 28 Mannheim (DE) @ MS Connexion Complex
http://www.rottensound.com
https://rottensound.bandcamp.com
https://www.facebook.com/RottenSoundOfficial
https://www.instagram.com/rottensoundgrind
https://twitter.com/rottensound
https://shopusa.season-of-mist.com/band/rotten-sound